Footballers with festive names
A bit of festive fun

Journalism doesn't get harder than this! If you're not in the Christmas spirit already then hopefully this will help you along the way.
From what started in the office as a bit of fun has turned into a full-scale takeover of my Twitter and Facebook account.
So thank you all for your suggestions. There have been some very thoughtful efforts and some I hope you kept the receipt for!
Feel free to add some more in the comments below, Tweet me (@msnuksport_rob) or Facebook us.
There were some absolute crackers, but my winner is from @HarryReekieCNN:

Good King Stanislas Luke-d Kuyt on Duff Festa Steven.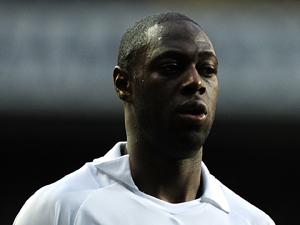 And a highly commended must go to @ThomHoops for The Three Marlon Kings:
Bjarne Goldbeak
Frankinscence Lampard
Danny Murrphy
Some more entries...

Bebelical characters
Angel Di Maria
Juan Pablo Angel
The Three Dennis Wise Men
Jesus Navas
Andy Carrolls
(Santa) Bebe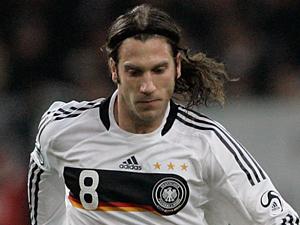 Silent Zat Knight
A wayne (Rooney) in a manger
Park Ji Herald Angels Sung
Frimpong merrily on High-bury
12 days of Christmas
Richie Partridge in a pear tree
Two Skrtel Doves
Three French Henrys
Four Collymore birds
Fiiiiive Tors-ten Frings
Father Christmas
Santa Claus Lundekvaam
Clause Makelele
Roque Santa Cruz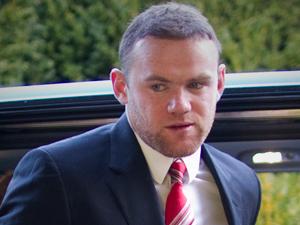 Others
Pepe Reindeer
Sleigh Given
Kiki 'Chris' Musampa
Sledley King
Gift-on Noël Williams
Sir Elf Ramsey
Ryan Bauble
Kevin mince Boeteng
Aaron Winter
Edwin van der Star
Robbie Mistletoe
Vixen Kompany
Yule Fox
Mark Robins
Noël Hunt
Ian Snowdin
Keep them coming in the comments below, Tweet me (@msnuksport_rob) or Facebook us.

If you are seeking an older man or a younger beautiful girl who can give you real love, I want to tell you a nice place --Put "Seekcou" and "gar" together, then you will get the url. a nice place for seeking age le ss love. Feel comfortable with the possibility of starting an age-gap relationship in a community where people think just like you. Leave behind the embarrassment and annoyance of "everything to everyone" dating sites. It is a focused community that goes beyond dating. With blogs, chat, instant messaging, and many other social networking features, seeks to evolve the concept of meeting people online.
paul emerton - half the time employees are put in positions where they cannot say no to bosses ie getting put in bad positions etc! greedy bosses and directors of companies that have ruined this country and caused so much stress on people! do u not earn enough profit to shut for one day then i feel very sorri for u! i bet u dont work it yourself either! probably expect your staff to while u take the day off!
Are you sure you want to delete this comment?
Rob Jones

A fan of all things competitive, Rob plays, watches and shouts on the terraces of most sports.
Lee Harvey

Whether it's football, cricket, cycling, NFL, NBA or major league baseball, Lee will be there and won't be short of an opinion.
Who will win the Champions League?
Thanks for being one of the first people to vote. Results will be available soon. Check for results
Total Responses: 1,523
Not scientifically valid. Results are updated every minute.