Olympic torch reaches most northerly point of UK
Someone seriously has to check out the Olympic torch's satnav.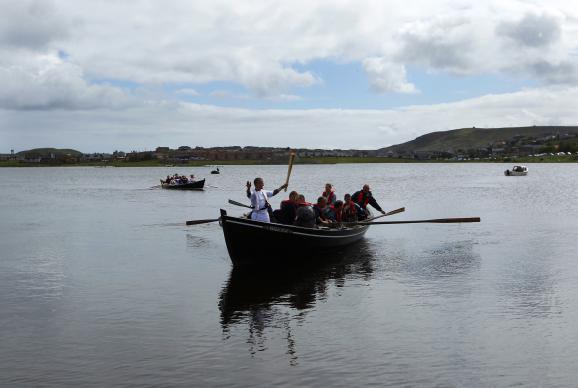 Having started its journey towards London twenty-four days ago from the most westerly point of the British Isles (Land's End), today it found itself in the Orkney Islands, specifically Lerwick, the most northerly part of its journey.
The torch left the islands this morning and will spend a further 46 days trying to find its way to Greenwich.
Those of a geographical bent will be interested to know he most easterly point of its journey will be on 5th July when it travels through Lowestoft; the most southerly is Jersey on 15th July.
If the torch relay organisers had used Bing maps to find the quickest route, from rival to the Olympic Park it would only have taken 325 miles.
Are you sure you want to delete this comment?
Rob Jones

A fan of all things competitive, Rob plays, watches and shouts on the terraces of most sports.
Lee Harvey

Whether it's football, cricket, cycling, NFL, NBA or major league baseball, Lee will be there and won't be short of an opinion.
Who will win on Sunday?
Thanks for being one of the first people to vote. Results will be available soon. Check for results
Total Responses: 319
Not scientifically valid. Results are updated every minute.