Discovered - the Ultimate Performing Golfer
What is the most important shot in Golf? A long drive? Delicate chip? Putt from distance?
Genworth Financial, Official Statistics Partner of The European Tour, have come up with the player that can hit all the shots. Using statistics grouped in specific categories the best elements of today's top players are taken and blended into one super-force.
Luke Donald, Rory McIlroy, Sergio Garcia and Retief Goosen have their strengths and these were ranked by Stroke Average, Driving Accuracy, Driving Distance, Greens in Regulation and Putts per Round. The leader from each of these categories makes up the best golfer on the European Tour.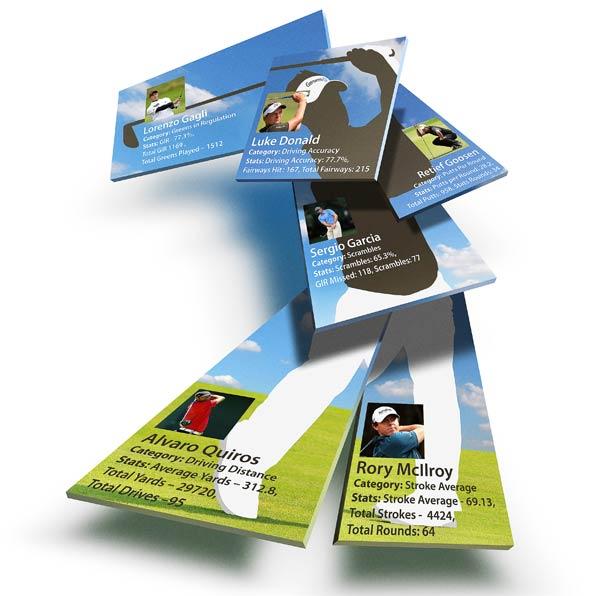 The final tournament in The Race to Dubai begins this week with Donald and McIlroy, world number one and two, vying for the top spot in the European Order of Merit; both feature highly in the stats department. Donald leads one category (Driving Accuracy with 77.7% of fairways hit) and is in the top six of five others (Stroke Average, Greens in Regulation, Putts per Greens in Regulation, Sand Saves and One Putts). McIlroy has taken over at the top of the Stroke Average Category (69.13), and is placed in the top ten in three other categories: Greens in Regulation, Putts per Greens in Regulation and Scrambles.
Peter Barrett from Genworth commented, "The Ultimate Performing Golfer is a great way to illustrate why the leading golfers are at the top of their game. The concept is designed to provide golf fans with a real insight into which attributes make the difference within the professional game and specifically what makes these players the best in Europe".
The full list of category leaders and the current standings ahead of The Race to Dubai can be found at www.europeantour.com​
 

Rob Jones

A fan of all things competitive, Rob plays, watches and shouts on the terraces of most sports.
Lee Harvey

Whether it's football, cricket, cycling, NFL, NBA or major league baseball, Lee will be there and won't be short of an opinion.
Is Hodgson the right man to lead England into Euro 2016?
Thanks for being one of the first people to vote. Results will be available soon. Check for results
Total Responses: 1,618
Not scientifically valid. Results are updated every minute.