South Africa have genuine firepower on flat wickets, England don't
I've been amazed by the reaction to England's loss to South Africa on Twitter. Do people really think the number one team in the world should drop four players on the back of one match?
England's first innings 385 was par for the course but you just can't account for the opposition making over 600 with one guy (Hashim Amla) playing the innings of his life making 311 and two other players (Graeme Smith and Jacques Kallis) making big hundreds. You don't ever visualize that happening.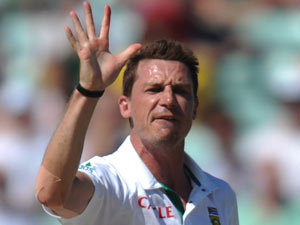 After the first day, South Africa gave a faultless performance, one in which Dale Steyn showed why he is ranked number one in the world.
But let's be honest about England: South Africa's first innings was as bad as it gets. We didn't even get to see JP Duminy and Jacques Rudolph bat. I can't ever remember playing in a game where the opposition made 600-odd for two against me!
Once Andrew Strauss' men had been worn down by South Africa's batsmen, saving the game in the second innings was never going to be easy.
Although I'm surprised by the reaction to England's defeat, I have to admit some of the bowlers looked undercooked. Tim Bresnan looks like he's lost a bit of fitness. Graeme Swann has been recovering from an injury and hasn't played enough cricket. Jimmy Anderson was rested at the end of the West Indies series and it's taken him a while to get back into his stride. Stuart Broad seems to be three or four miles per hour short of full pace.
I said before the Test that Steven Finn should have played at The Oval. Whenever he gets an opportunity, he never lets England down. I'm not convinced about playing five bowlers but, for me, the best four bowlers have got to play and you can't tell me Finn isn't one of England's best four bowlers.
Without Finn, England don't have a genuine strike bowler and that was one of the main differences between the sides.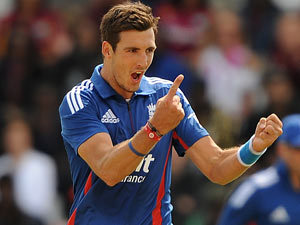 On a flat, flat wicket, you need a strike bowler with natural pace and bounce. South Africa have strike bowlers in Steyn and Morne Morkel. England have one in Finn but he wasn't playing!
At the Oval, Broad was supposed to be the strike bowler but he's 5mph slower than Steyn and Morkel and, on a flat wicket, that makes such a difference when you're toiling in the field and you desperately need wickets.
South Africa have genuine firepower on dead tracks, England don't.
When Andrew Strauss sits down and talks about what England have learned from this game, I hope one of the things he mentions is the need for England to be brave in their future selections.
Conditions at Headingley may suit England's bowlers better. If there's cloud cover, conditions will suit Anderson, Bresnan and Broad. But if the pitch is flat and the sun is out, England mustn't be scared to make a change and play Finn. South Africa have a long batting line-up and England need to knock over their top order quickly.
I don't think they'll dwell on this defeat. Andy Flower will say: "Look, we were totally outplayed from day two onwards and too many batters gave their wickets away."
On the bowling front, you look at Amla's innings and he scored his runs all around the wicket.  That tells you England were a little bit wayward with their bowling and not as disciplined as they've been in the past.
England will be very critical of their performance but they will go to Headingley with a positive attitude. They'll be confident they can come back. This England team has always had fight. They're number one in the world for a reason. This series isn't over.
Follow me on Twitter @DGoughie
Are you sure you want to delete this comment?
Darren Gough

Former England strike bowler and Yorkshire captain Goughie talks all things cricket and occasionally shows off his knowledge of other sports...
Who will win the Champions League?
Thanks for being one of the first people to vote. Results will be available soon. Check for results
Total Responses: 572
Not scientifically valid. Results are updated every minute.