Wimbledon 2012: when the real Andy Murray stood up
At the end of Wimbledon 2012 we saw the real Andy Murray. We saw a turning point in an individual's career and a nation's psyche.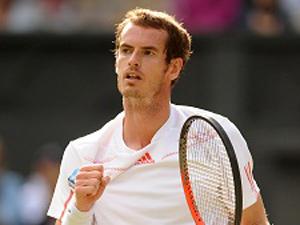 A lot of people who had doubted him, who had judged him and criticised him will have seen a completely different picture.
Some sportsmen (and women) never reveal their true selves because they are so preoccupied with their public face, the face they present to thieir opponents when they play.
Murray is serious on court, he plays to win and is focused on every little detail to do that. And in press conferences he is dull and dry so people think that's how he is.
Celebrities who like the attention and joke about are always popular – look at Andrew Flintoff or Mario Balotelli – but those who prefer to be out of the spotlight never catch the imagination in the same way which is how it's been with Andy.
But we had him in at TalkSport a few weeks ago: he was funny, joking about and really passionate and what he was doing. He changed a lot of people's minds in the studio - even cynical sports journalists.

In an individual event it's crucial not to show weakness: I notice it when I'm playing golf - if your opponent can see any opening he will take advantage. With a team it's different because you can't hide in the dressingroom and your teammates spend all that time with you so can see what's going on during the highs and lows.
Look at Federer: everyone loves him because he's obviously a nice bloke but you never know on court what he's thinking- whether he's tired or hurting or weak. He's a smooth international operator but British heros generally aren't made like that.
There will always be people who dislike Andy Murray. People even seem to think it's a problem that his mum supports him when he goes on court, I just can't understand it.
But today in playing like he did and being a gentleman and obviously being choked  he will have won over a whole mass of people.
Before I think he didn't really have the confidence to be himself, but now that he's broken the boundary I think he could be a different player, unencumbered.
This could be exactly what he needs to lift the burden of expectation and create a force for good. Let's hope so.
Are you sure you want to delete this comment?
Darren Gough

Former England strike bowler and Yorkshire captain Goughie talks all things cricket and occasionally shows off his knowledge of other sports...
Who will finish highest in the Premier League?
Thanks for being one of the first people to vote. Results will be available soon. Check for results
Manchester United

70 votes
Total Responses: 477
Not scientifically valid. Results are updated every minute.