Resting Anderson is the right decision
In beating the West Indies at Trent Bridge to go 2-0 up in the series, England made the third test at Edgbaston a dead rubber. As a result, they've chosen to leave James Anderson out of the side, a decision that has received a mixed response from the media, supporters and from Jimmy himself who has stated that he wanted to play.
Being an ex-international myself, I can see where Jimmy is coming from. As players, you want to play at every opportunity, especially international matches.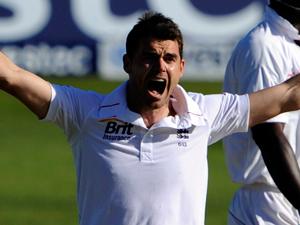 With Jimmy playing at the top of his game right now and fast approaching the golden landmark of 300 test wickets, his worry would be that you never know what is around the corner. I'm talking from my own experience: injury struck me down at my peak.
Saying all this I do believe it is the right decision to rest him. There is a very busy few months coming up.
First up is the one day series against the West Indies and Australia followed by the big one, the three-Test series against South Africa which will confirm which country is the real number one test team in the world.
Following those series comes the biggest test for any cricketer, a Test tour in India, which is always a hard tour for a bowler, and England don't have a great record travelling there.
Another reason resting Jimmy is a good thing for England is that we need to have a look at Steve Finn - who is one hell of a talent - and Graham Onions who's back to his best after back surgery and is desperate for a chance to perform once again for England and cement his place in the touring squad in the winter.
KP's one-day retirement
Another headline-grabbing moment of the past week was Kevin Pietersen's shock retirement from all international one-day cricket with immediate effect.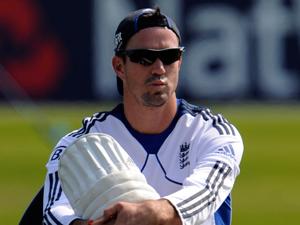 Knowing Kevin well, I know he wanted to carry on playing T20 cricket for England, but the way the contracts are written, you aren't able to play one form of limited over cricket and not the other - which is absolutely ridiculous!
Kevin's retirement is not a financial issue at all. With him being eligible only for Test cricket, his contract with the ECB will now be reduced. He also has to pay the ECB a large percentage of his IPL earnings even though he doesn't miss any training or cricket matches for England.
One glimmer of light in this situation is that the players contracts are up for renewal in September so you never know, KP may not have completely given up hope of playing international T20 again.
So let's hope that come September, England's players' representatives change the contracts and he becomes available to play in the T20 World Cup.
Personally, I feel that he shouldn't be penalised for being good at all three forms of cricket. It strikes me as a case of double standards team captain Andrew Strauss' contract remains unchanged when he doesn't play limited overs internationals because he is not suited to the shorter forms of the game but KP has to 'retire' in order to get the same treatment form the ECB.
Brilliant Bresnan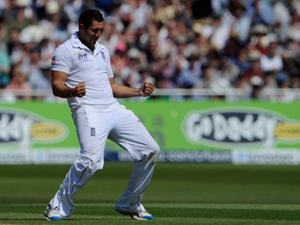 Tim Bresnan has played is 13 Tests and has enjoyed 13 wins. He could be accused of being England's lucky charm but he's so much more than that.
Bres is a big, gentle, cuddly character. He's definitely not the sharpest tool in the box, but he is fantastic to have in the dressing room.

He's very capable with the bat and he'd be in the top six of the order for most county sides.
With the ball in hand he keeps it very tight, but when he sees an opening or the ball starts swinging he goes into attack mode immediately. Bres bowls good heat around 84mph but is capable of high 80s. He also bowls some cracking Yorkers and is able to handle reverse swing with great control.
I'm looking forward to his England success continuing for a long time to come.

Anderson needs a rest.., but I dont think he's our main strike bowler, Broad, Bresnan, Onions, Finn, and Tremlett can easiy fill the void, Plus its all about South Africa, we have to cement our 'world number 1' status, my only concern is an England batting collapse, Batsmen have to stand up.....
the sooner you LOSE that dic ( durham) the better for your career in the media kidda , he's got no class , and has little grasp on sport ! ( or real life  ! ), always hi-lights on the most offensive , sectarian , divisive , or just plain WRONG ( yes I know he does it for the ratings )  your rep is being dragged down by this CLOWN . Stay real , stay true and keep your sporting greatness.
Jimmy is our best bowler at the present time and he wants to play for England.
I always thought it was the selectors job to pick the best players for England.
Even though we have won the series that still applies. I wonder if Darren Gough would
have made the same comment if he was in Jimmy's shoes?

Leaving out or "resting" the best swing bowler in the world ( yes look at the stat's) when he's not even injured is Rank Stupidity. In the overcast conditions at Birmingham he will not have to work very hard. When are they going to "rest" Peiterson? or any of the other South African born players.
Are you sure you want to delete this comment?
Darren Gough

Former England strike bowler and Yorkshire captain Goughie talks all things cricket and occasionally shows off his knowledge of other sports...
Is Hodgson the right man to lead England into Euro 2016?
Thanks for being one of the first people to vote. Results will be available soon. Check for results
Total Responses: 1,866
Not scientifically valid. Results are updated every minute.