It's not just the money that makes the IPL the dream ticket
Over the past five years, I wish I had a pound for every fan or ex-cricketer who said to me the Indian Premier League would have been right up my street.
Let me tell you: of course it would be! A million dollars to bowl a maximum of four overs per game over six weeks work! It's the dream ticket.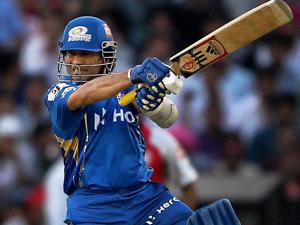 The IPL organisers do a superb job: plenty of razzamatazz, colour and personality which make it a truly spectacular event. Don't forget about the dancing girls, fireworks and Bollywood stars on show!
I reckon all those fans and ex-pros might be correct in thinking I would have loved the whole package of the IPL. Well, one of my many nicknames was 'Box Office Gough'.
I believe India will be the only country that will enjoy continued success with this T20 format. That won't just be down to the cricket mad culture in India, but also the fact that India is home to some of the richest businessmen around.
All they want to do with their spare cash is boost their egos and mix with some of the best cricketers from around the world, so what do they do? Buy their own franchise and the players they want (but probably not who the coach wants).
There are nine teams in this year's IPL with each team playing 16 games. By the time the final is played, there will have been a mammoth 75 matches and, remarkably, most of those games will have been played with huge crowds cheering on their teams.
A lot of cynics didn't think the IPL would last but here we are in year five and the tournament is getting bigger and better. Cricketers from around the globe are desperate to get picked up in the auction with a chance to showcase themselves onto the world stage.
Players I've spoken to like Ryan ten Doeschate and KP can't praise the IPL enough. They feel that the whole package is a wonderful experience. The improvement it brings to your one day game is obvious to see. Then there's the improvement to your bank balance of course, let's not forget that!
The downside of the IPL has been certain cricketers have neglected their commitments to their countries in favour of earning megabucks by becoming 'freelance cricketers'. I'm afraid to say this is going to be the norm in 5-10 years. In some cases players have cut short their Test careers by two or three years to make sure they don't miss the money train.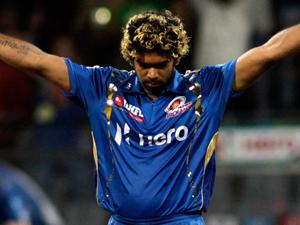 Another negative effect of the IPL is the fact that strike bowlers are disappearing from one day cricket. With teams worried about containing the run rate, wicket-taking bowlers are being replaced by part-time dobbers, as we call them up north.
Remember it's the bowlers that win you matches by taking 10 wickets. Where are the genuine pacemen bowling devastating yorkers?
In the current IPL, only Lasith Maligna, Brett Lee and Dale Steyn come to mind as bowlers able to rip through batsmen with this delivery, and that's a concern. It's also why you'll see too many sixes smashed off mediocre part-time bowlers.
But let's focus on the positives. In addition to the big shots and the razzmatazz, I feel the IPL has also helped improve the standard of fielding around the world.
With so many close games, everyone can see how a run-saving stop can change the result of a match. Fielding is rightly considered as an important skill, making three-dimensional cricketers a must-have in any team.
Follow Darren Gough on Twitter

To keep up with the English county scene I'll be hosting a monthly show called Goughie's LV county catch-up at ecb.co.uk/LVCC. You can watch live editions of the show throughout the summer at www.facebook.com/eng​landcricket
Are you sure you want to delete this comment?
Darren Gough

Former England strike bowler and Yorkshire captain Goughie talks all things cricket and occasionally shows off his knowledge of other sports...
Who will win on Sunday?
Thanks for being one of the first people to vote. Results will be available soon. Check for results
Total Responses: 1,102
Not scientifically valid. Results are updated every minute.