Yorkshire and Hampshire lead promotion charge
Division two of the LV County Championship is a division clubs do not want to be in. Counties are desperate for promotion which leads to poor pitches prepared to provide results. Draws will not get you promoted. In division one, the pitches tend to be much better as no one wants to risk losing games and getting relegated.
Last year, division two experimented with the Teflix ball which didn't work. The ball swung around way too much, favouring the likes of Surrey's Tim Linley, Essex's David Masters and Middlesex's Tim Murtagh, who all bowl at under 75mph.
My first tip for promotion from division two is my old club Yorkshire, a team that was too good to get relegated in the first place. Yorkshire are one of those teams that, if things don't go their way, can get stuck in a rut and don't seem able to find a way out.
This year could be different as new coach Jason Gillespie will bring a fresh approach and his enthusiasm will rub off on some of our younger players. He's a great character who was hugely respected when he represented Yorkshire as a player and I'm excited about his appointment.
Over the last few years, Yorkshire have relied on Jacques Rudolph and Anthony McGrath too much. This showed last year when Rudolph was only here short-term and McGrath had a poor season. This year we need more from skipper Andrew Gale, Joseph Root and McGrath.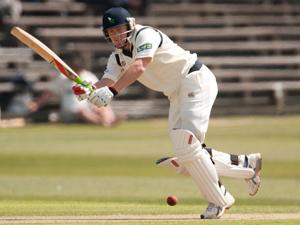 The quality of Aussie test opener Phil Jaques will be needed and expectations are high for the exciting Jonathan Bairstow.
The seam attack is not as strong as Yorkshire bowling normally is. Ajmal Shazad needs to stay fit and show the talent England recognized only 18 months ago.
With Tim Bresnan probably representing England this summer, they will need wickets from the talented-yet-under-a​chieving leg spinner Adil Rashid.
Hampshire are another team who were probably too good to get relegated from division one. The reason they did was their seam attack was not great and hadn't been strengthened since Dominic Cork retired.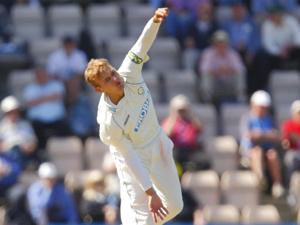 They missed Dimitri Mascarenhas a lot last year but he's back fit and firing. They also expect a lot from their young spinner Danny Briggs. If Kabir Ali stays fit, Hampshire will be back where they belong, challenging in division one.
On the batting front, Hampshire have plenty. They've signed Simon Katich to partner opener Michael Carberry who, after a serious illness last year, returned in fantastic form scoring an unbelievable 300 against Yorkshire. Carberry will probably be England's next opener after Andrew Strauss decides he's had enough. Jimmy Adams is a tough left hander who tends to be consistent. They will need runs from the young 21-year-old Liam Dawson.
Outside challenges for promotion should come from Kent or Essex. I'm going to upset my old club and say Kent seem more likely to challenge. They have strengthened and signed players to suit their pitch conditions. The ball tends to swing around at Canterbury so in come Charlie Shreck from Nottinghamshire and Mark Davies from Durham to join Simon Cook.
With the bat, Kent can rely on the usual brilliance of Rob Key. They have added a bit of steel to their line-up with the loan signing of Scott Newman from Middlesex, Michael Powell from Glamorgan and West Indian cricketer Brendon Nash, the latter no doubt a pick of new coach, ex-West Indian legend Jimmy Adams.
Read Goughie's predictions for division one of the LV County Championship
Follow Darren Gough on Twitter

To keep up with the county scene I'll be hosting a new monthly show called Goughie's LV county catch-up at ecb.co.uk/LVCC. You can watch live editions of the show throughout the summer at www.facebook.com/eng​landcricket
Darren Gough

Former England strike bowler and Yorkshire captain Goughie talks all things cricket and occasionally shows off his knowledge of other sports...
Who will finish highest in the Premier League?
Thanks for being one of the first people to vote. Results will be available soon. Check for results
Manchester United

33 votes
Total Responses: 236
Not scientifically valid. Results are updated every minute.