Defending champions Lancashire the team to beat
Well, the snow has arrived just as the county season begins, but what a season we should have.
This year's LV County Championship should be an entertaining one. Last year's winners Lancashire will once again be tough to beat. Led by captain Glenn Chapple and coach Peter Moores – who is once again proving what a fine coach he is – the defending champions have had a good start in pre-season. Beating an MCC XI convincingly out in Abu Dhabi is a good sign.
The only question mark is whether they can get the same results at Old Trafford as they did on the bowler-friendly pitches of Blackpool and Liverpool last season while their ground was being redeveloped.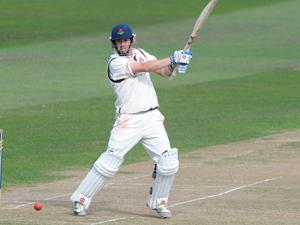 Last season's top run-scorers Paul Horton and Stephen Moore will once again score heavily, as will overseas signing Ashwell Prince, and give top spinners Gary Keedy and Simon Kerrigan – and the reliable Chapple and Kyle Hogg – plenty to bowl at.
Pushing Lancashire will be newly promoted Surrey, a side with experience and youth. They're a very athletic fielding side who will be pushed all the way by their determined coach Chris Adams and his assistant Ian Salisbury.
Some consider Surrey to be the Chelsea of the cricket world, a club that has gone out and built a team to win trophies. Their strong batting line-up features Jacques Rudolph, Mark Ramprakash, Zander de Bruyn, Steven Davies and skipper Rory Hamilton-Brown.
Surrey's bowlers are also high in quality. There's Stuart Meaker, Jade Dernbach, Jon Lewis and the young seamer Tim Linley who took the second division by storm last season. Gareth Batty rounds off their attack with experienced left-arm spinner Murali Kartik, who will arrive after the IPL.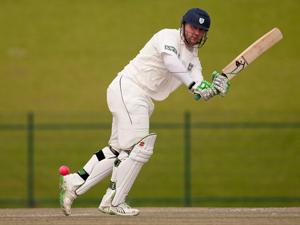 2008 and 2009 champions Durham could mount a sneaky division one title challenge too. They've got gaggles of batting in the form of Michael di Venuto, Dale Benkenstein, Paul Collingwood, Ben Stokes and the consistent Ian Blackwell, who amassed 900 runs and took 36 wickets last season.
Durham's challenge is to keep Steve Harmison on the pitch. Last season he only managed to play in six matches but if Harmison and fellow bowlers Graham Onions and Mitchell Claydan stay fit, Durham could mount a serious title challenge. Look out for their young and talented leg spinner Scott Borthwick who everyone is expecting to shine this season.
Read Goughie's division two preview
Follow Darren Gough on Twitter

To keep up with the county scene I'll be hosting a new monthly show called Goughie's LV county catch-up at ecb.co.uk/LVCC. You can watch live editions of the show throughout the summer at www.facebook.com/eng​landcricket

My friend just met a chocolate man on ~~ Bl aСkwhitemeet._℃'0'ϻ  ~~  It's where for men and women looking for interracial'ship for a fabulous lifestyle
It's a nice place for black white sing'les, to interact with each other…no bounds or extremes in front of true love.
sult in an even greater deficit of jobs, incomes; and confidence. That is a deficit that could turn a crisis into a catastrophe. And I refuse to let that happen. As long as I hold this office, I will do whatever it takes to put this country back to work. 
I want to thank the members of Congress who've worked so hard to move this plan forward, but I also want to urge all members of Congress to act without delay in the coming week to resolve their differences and pass this plan. 
We find ourselves in a rare moment where the citizens of our country and all countries are watching and waiting for us to lead. It is a responsibility that this generation did not ask for, but one that we must accept for the sake of our future and our children's. The strongest democracies flourish from frequent and lively debate, but they endure when people of every background and belief find a way to set aside smaller differences in service of a greater purpose. That is the test facing the United States of America in this winter of our hardship, and it is our duty as leaders and citizens to stay true to that purpose in the weeks and months ahead. After a day of speaking with and listening to the fundamentally decent men and women who call this nation home, I have full faith
Are you sure you want to delete this comment?
Darren Gough

Former England strike bowler and Yorkshire captain Goughie talks all things cricket and occasionally shows off his knowledge of other sports...
Who will win on Sunday?
Thanks for being one of the first people to vote. Results will be available soon. Check for results
Total Responses: 1,110
Not scientifically valid. Results are updated every minute.