A freak injury but Mark Boucher will be remembered as one of the best
Coming at number seven, Mark Boucher was always a true wicket-keeper/batsma​n. In fact he could probably have got in most teams as a pure batsman.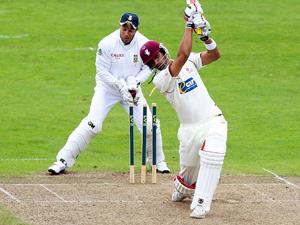 Gilchrist will be remembered as the best but Boucher was not far behind in terms of his competitiveness and attitude. He was fantastic behind the stumps and tremendously quick scoring from short ball and full ball. When bowler were tiring he was really hard to play against and had that ability to turn around an innings in a short time.
Everyone who has played will know it takes guts to stand up at the wicket, especially wearing just a cap. A lot of guys nowadays wear full facemasks and I expect we'll see that more now.
His injury is a real shame, although I suppose the one thing he can be grateful for is that he's had opportunity to show the world on many occasions what a great player he was. No one can question his cricketing ability.
I wish him all the best in his recovery.
Darren Gough

Former England strike bowler and Yorkshire captain Goughie talks all things cricket and occasionally shows off his knowledge of other sports...
Who will finish highest in the Premier League?
Thanks for being one of the first people to vote. Results will be available soon. Check for results
Manchester United

694 votes
Total Responses: 4,164
Not scientifically valid. Results are updated every minute.