Kevin Pietersen's the fall guy again
We've been here before. When Kevin Pietersen lost the England captaincy he was just saying what many in the team were thinking about the coaching set-up. He took the abuse, but things changed and now England are No 1.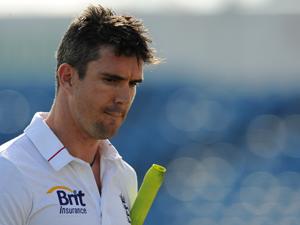 This time again he's saying what other players must be thinking. The IPL is here to stay. It's a reality that the tournament is a major feature of the cricketing calendar. Really it should be an ICC tournament, no countries should be playing at the same time. New Zealand have accepted that and are letting their big names play; the West Indies are the same; Australia are making allowances for players as well.
However, the ECB are being stubborn. Maybe it's because it's KP. He doesn't always do things the right way, sometimes he does come across as arrogant. But look at his intentions, he's been very transparent about what he wants and anyone in the same position would want the same.
He's made no bones that $2 million is a big deal –throw in endorsements and a three year-contract and there is $10 million at stake. I had to quit Test cricket at the top of my game aged 32 because of a knee injury and I've had to look after myself and my family since so I'm not going to criticise him for trying to make money while he can.
And just because he's the only England player in that position now doesn't mean he's the only one who will benefit. They've pretty much all expressed an interest in getting on board but because of the issues around the availability they've struggled to be attractive at the auction.
I don't really want to knock the ECB, I respect the people who run it and the tremendous results they've achieved. On this though, they are holding out against the inevitable. They can refuse KP's demands and force him out of the team but the issue will come up again and again around the top stars. Eventually they will have to give in, so why not do it now and keep Pietersen on board.
People will say I'm taking this position because I'm Kevin's mate. What I really want is for England to have their best players in the team. Without Pietersen would we have won the 2005 Ashes? Would we have won the 20/20 World Cup when he was man of the series? Would we still be in the current series against South Africa? No, no and no. And some of the players who are currently in the side would probably not be there as a result.
In the end, all the players, and the fans, will benefit from Kevin taking a stand. In the meantime, he'll be the fall guy.
Are you sure you want to delete this comment?
Darren Gough

Former England strike bowler and Yorkshire captain Goughie talks all things cricket and occasionally shows off his knowledge of other sports...
Who will win the Champions League?
Thanks for being one of the first people to vote. Results will be available soon. Check for results
Total Responses: 1,157
Not scientifically valid. Results are updated every minute.