England is the dream, but life has to be lived
I'm a better player for playing in New Zealand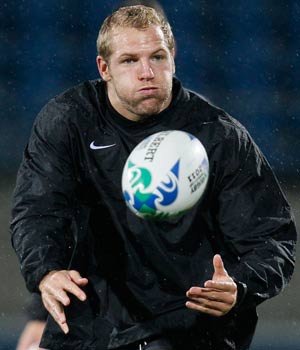 I have written and been interviewed a lot about my New Zealand adventure, and as I sit on this Air New Zealand flight, leaving these shores for good, it all seems to have been a little quick in happening and over all too soon.
I sometimes catch myself daydreaming about some of this season's highlights, and the epic 'team-building' days we have just had. I say team-building – more like court sessions, outrageous banter and cold Speight's.
However excited I am about my return to the great club that is London Wasps, a lot of me would love to come back to New Zealand and play another season in the Super 15.
It's difficult to pick out major things and, as I said, I have talked a lot about it, so I thought I would do a piece on what I feel are the pros and cons of giving up one's normal life, and moving away to do something for passion and rugby development.
I hadn't played Premiership rugby for a while and had no doubt I would find Super 15 a whole new experience in terms of the style of rugby, but compared with the Premiership, from what I remember, I've found Super 15 to be very quick, skilful, highly attack-focused, and untainted by commercialism to the same extent as in the northern hemisphere.
You have small squads of 30/32, you get to know everyone intimately and they become more like family than just teammates. You all come from different places to be involved in what is a short, intense season.
There is no feeling of attrition or one week rolling into the next. When you take to the field it feels more like a group of mates going out there to perform and do their best for each other.
It doesn't feel pressured or drawn out like it can in Europe. You of course have camaraderie and team spirit in the Premiership, but it feels far more prevalent over here and it just isn't possible to replicate in the UK where you have squads of 40 or more and 32 games a season. The emotional element plays more of a role in New Zealand.
The media appear to be far more concerned with what you do on the field than your character, which is frankly refreshing. Of course people get criticised, and some players aren't as well liked as others, but there just isn't the desire to drag players over the coals as there is in the UK.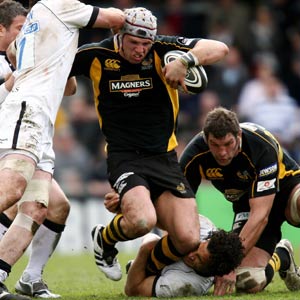 Performance or lack of it is what makes the papers. Things are very informal on press days and post match, which makes life very easy. You are able to get on with the job in hand, and don't feel overarching pressure.
It may have just been in Dunedin, but I felt the media were fans of the game more than anything else. I felt I could be myself and say what I wanted, and didn't have that sense of oh dear, how are they going to twist it now?
Rugby-wise, some of the biggest differences and pros are the focus on the attack and use of the ball. Every session has a skills focus, and everyone is expected to be able to handle the ball.
I came off of a conveyer belt academy system straight out of school, the focus for me was obviously core skills, but more importantly size and power.
I spent more time in the gym than I did playing, say, touch for example. In New Zealand everyone grows up playing touch and has a ball in their hand most of the time.
The aim is to try to step guys and handle the ball, as opposed to try to maul or aim for contact. Weights and power play their part, but guys just aren't as power-focused here in New Zealand as we have been in the UK.
I think club rugby plays a big part in player development in New Zealand and the Super 15. Yes, I believe that young players in the UK probably get better earlier opportunities to play at a high level than they do in New Zealand.
Yet that might only be a couple of starts, or off the bench appearances, whereas if you are in a Super 15 squad and not playing, you get sent to your local club week in week out.
Those who don't make the franchise squads at all will be playing club rugby from an early age as long as they can. It's taken very seriously, and you get a lot of young players rubbing shoulders with quality guys all the time.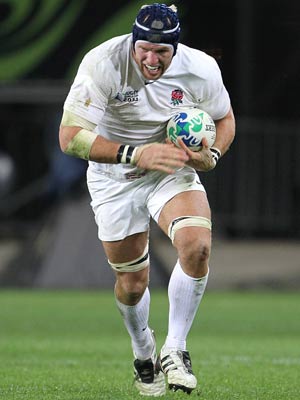 Playing a variety of different styles each week makes a big difference to your game. For example, the South African sides are most like some UK teams. They are big, powerful and direct, there is a certain amount of predictability with them, but you have to be on top of your game to try to stop it. The physical battle with them is great, and they have speedsters who can score tries. If you don't have this part of your game sorted, ie, your tackling, you get found wanting pretty quickly.

The Aussies aren't as physical and like to sequence their plays, but they have a high level of skill and speed. The breakdown battle can make all the difference, so competition in that area is key. If you can mess up their sequencing then you will find holes on turnover ball.
The New Zealand teams are a combination of the two, but theirs are often high scoring games, as if you get a half break, more often than not, through offloading or speed there will be a try. Playing all these teams and their different styles tests every facet of your game.
There are of course cons to making a choice to play Super 15. None more so than giving up your England place; I maintain I am a better player for it, but not putting on that white shirt, and watching others take their chance, has been tough.
I am extremely thankful that I got an opportunity in South Africa, but to miss out on the Elite Performance Squad was a hard pill to swallow. I will perhaps look back in a couple of years, and really see whether making the choices I did were good or bad.
It's a shame players can't do both, as rugby is such an enriching game, and playing in different leagues is an experience that too many people miss out on.
I have loved the rugby, made friends for life, and seen and done things I'll never ever forget. England is the dream but life has to be lived. I would recommend my experiences of Japan and Super 15 to anyone.
Are you sure you want to delete this comment?
James Haskell

England forward James Haskell talks all things rugby, including the rugby world cup in an exclusive weekly MSN Sport column.
JamesHaskell.com
Who will finish highest in the Premier League?
Thanks for being one of the first people to vote. Results will be available soon. Check for results
Manchester United

698 votes
Total Responses: 4,175
Not scientifically valid. Results are updated every minute.