JH fitness: how I keep rugby-fit
One of the first things that people associate with rugby is the physical dimension. Of course there's much more to it than that, which is why the strongest, fastest, fittest players are never the best.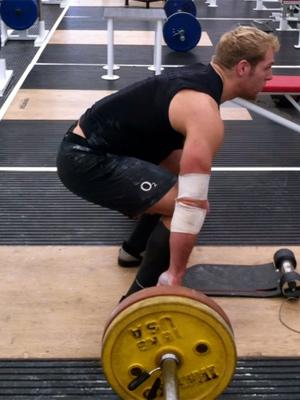 But the physical side is possibly the one that is easiest to influence and improve. Why let someone take the ball off you because they've been spending time on their strength work while you were down the pub with your mates?
And for me, training and crucially the nutrition side as well are more than just a chore. If you take them seriously and can see yourself progressing, they can actually be quite enjoyable.
I know many other people, who may or may not be rugby players, take an interest in this aspect because I get plenty of questions on my website and Twitter about my routines. So with this in mind,  I thought the best way to answer these questions was to create a light hearted blog that gives you some useful  hints, tips, and recipe ideas as well as some training programmes to follow.
I'll try to cover a bit of everything, as I know you all have different needs. It's designed to be a place you can dip in and out of to add to your current programs. You might also get a bit of some banter, a few of my daily observations, and my regular comings and goings.
Of course if it's mostly the rugby you want you can still find it here on MSN where I'll continue writing regularly about the Highlanders, England and the oval ball in general. But hopefully the new blog will give me space to be a little different.
Ill try and update things as and when they come up. I'll also create a email you can subscribe to, which will keep you fully up to date.
James Haskell

England forward James Haskell talks all things rugby, including the rugby world cup in an exclusive weekly MSN Sport column.
JamesHaskell.com
Who will win on Sunday?
Thanks for being one of the first people to vote. Results will be available soon. Check for results
Total Responses: 1,235
Not scientifically valid. Results are updated every minute.