Season only just starting for some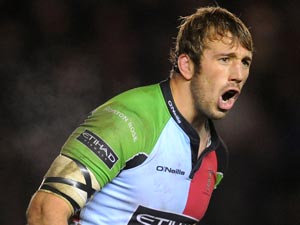 It's that time of the season and rugby calendar, where all the grueling work is coming to a head. You have one leg in your swimming shorts and a small dab of sun cream pre-spread on your nose, already for the final whistle. Soon you can finally jet of to a destination that doesn't require boots and a gum shield. I am of course talking about the end of the season…
The over eager desire to go on holiday applies to the majority of teams who are facing the last game of the season with nothing to play for (other than pride and the adage that the end of team social is always far better when you get a win last game).  
The top 14 in France is all done bar the finals, the Premiership is drawing to a close this weekend. For the minority though, the business end of the season is only just beginning.
It's odd to think that you have two months of pre-season and 22 rounds of games just to earn the right to get into the play-offs. Then of course like the looming figure of death, you can be leading the table the whole season and fall at the final hurdle and not even get past the semis.
In the words of that vile ginger women "you leave with nothing". There is no truer turn of phrase than that over used cliché "nobody remembers second and third place". Only to win is to have succeeded. Dreams at seasons end are often scattered like the explosion of fireworks in the night sky. It's harsh but true.
There are the same old faces up at the top of the table this year, with one exception – Harlequins. Quins have built season after season and find themselves in the lofty position of first with all to play for. They have had a great season, and so many of them in the England squad highlights this.
It wasn't long ago, however, that such heights would have given the mighty Quins (as some of their players have fondly named themselves) nosebleeds from the sheer altitude.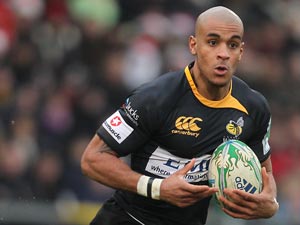 The recent result against Leicester highlighted their vulnerability and showed they are very beatable on the day. Will their lack of experience in the final stages of this tournament be there undoing, or will the formidable Robshaw and co. hush the doubters?
Leicester are always around when it comes to the final stages of the season, a great team and club who will want that title back.
Northampton who narrowly missed out on Heineken Cup glory last season need to win away at Worcester to cement their fourth place, and the chance to get the silverware that has thus far eluded them. I have a lot of respect for the way Northampton play and approach the game, they have just recently been unable to finish things off.  
They are in fourth, but if Exeter, who are a point behind them, can beat Sarries then they will sneak in ahead, proving they are a force in this Aviva Premiership.
Of course, at the other end of the spectrum teams are not fighting for glory, but fighting for their livelihoods.
At the bottom of the table you find Newcastle and London Wasps. Wasps whose season has seen more ups and downs than Courtney Love's underwear sit just a head of Newcastle. Besieged with injury, player retirement and ownership woes, Wasps will want to beat Newcastle and breathe a sigh of relief. 
Tom Varndel's herculean effort in stopping Bath's too soon celebrating Sam Vesty, may have given them the lifeline to fight another day. If they get the points, then this tackle will go down in the Wasps annals for all time.
Newcastle will need to win by 24 points to stay up. If any team can achieve this, Newcastle can. It may go against there form this season, but things change when it comes down to relegation battles, just as it does in the play-offs at the other end. This is a match I will be watching very closely, from my armchair in New Zealand.
James Haskell

England forward James Haskell talks all things rugby, including the rugby world cup in an exclusive weekly MSN Sport column.
JamesHaskell.com
Which English club will go furthest in the Champions League?
Thanks for being one of the first people to vote. Results will be available soon. Check for results
Manchester City

2,231 votes
Total Responses: 11,061
Not scientifically valid. Results are updated every minute.