Another defeat, but Ireland restored some pride
Despite falling to a 2-0 defeat against Italy, Ireland definitely restored some national pride. It was a much improved performance and they played with a lot of heart, especially in the second half. They pushed and pushed the Italians and I think they were unlucky not to get something from the game.
But overall, you have to say the tournament has been a big disappointment for Ireland. Although most people probably expected Spain and Italy to go through, they will have also expected Ireland to play a lot better than they have done.
As in the first two group games, Ireland were their own worst enemy against Italy. There were a number of mistakes leading up to the first goal and you just can't afford them. Look at the goals we've conceded in the tournament: early in the game, just before half-time, straight after the restart.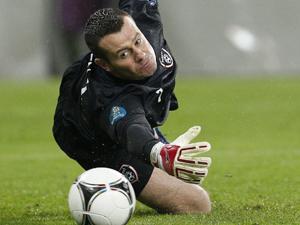 Tonight, half an hour into the game, we're OK but then we're dropping deeper. It's just before half-time and we're giving the ball away and Shay Given should have done better with a shot. And then from the corner the smallest guy on the pitch scores with a header at the near post.
We've got a big team and one of our strengths is supposed to be defending. It's disappointing to have conceded the goals we've conceded in the manner we've conceded them.
I think everyone would have liked to see Trapattoni make changes tonight but we know he is stubborn. It's fair enough that's he continued to go with the players that got him to the tournament but, during the game, you're thinking: 'bring people on who can change the game. Get James McLean on the pitch!'
Instead Trap's substitutions were strange. He bought on Shane Long and shifted Kevin Doyle out to the right. Doyle's never been a right-sided player. Then he took off Doyle and shifted Long to the right side and Long didn't know what he was doing.
I would love to have seen some of the younger ones get a chance in the second half. James McLean and Darren Gibson will be used a lot in World Cup qualifying and it would have done them the power of good to get experience at this level.
I don't want to presume or guess whether Ireland's old guard will call time on their international careers. But at the end of a tournament you come to the natural end of a cycle. Niall Quinn and Steve Staunton called time at the end of the 2002 World Cup.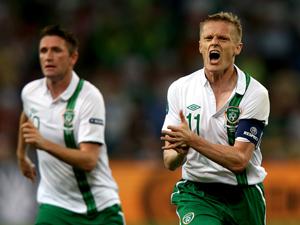 Robbie Keane has a great international record and deserves respect but he hasn't really affected any of the three games. He has said he'll carry on but he's going to have to except that he may not play every match.
I also wonder if Shay Given was fully fit coming into this tournament. I've seen him make more mistakes at Euro 2012 than I've seen him make in his entire Ireland career.
There will be changes and there will be players that quit. But there'll also be lots of players champing at the bit to get their chance. People like Seamus Coleman and Shane Duffy at Everton. There are young players out there ready to go.
Ironically, given he got himself sent off against Italy, I think Keith Andrews was Ireland's best player over the three games. He drove Ireland on from midfield and had a real go – not to mention having about 25 shots on goal! He gave everything he had for the cause and probably emerges with the most credit. It's just a shame he ruined it by kicking the ball into the stands after he was dismissed, something that will probably lead to a fine and extra games on his suspension.
Matt Holland

Former Republic of Ireland midfielder Matt Holland talks all things football from the Premier League to the grass roots.
Who will finish highest in the Premier League?
Thanks for being one of the first people to vote. Results will be available soon. Check for results
Manchester United

681 votes
Total Responses: 4,118
Not scientifically valid. Results are updated every minute.