A post-Games beer is starting to feel tempting
Competing at my home Games is the most exciting thing I have ever done. The Olympics are unbeatable and London 2012 is shaping up to be more special than anything that's gone before.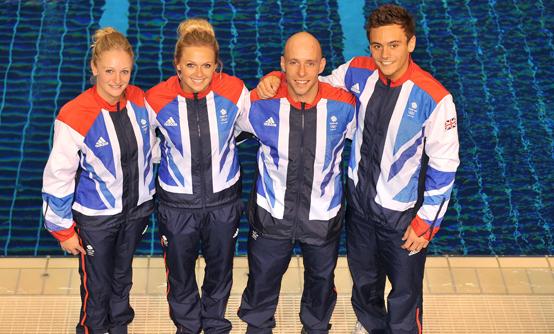 But it's not all as glamorous as some people expect. With such a prospect just a week away, this last stretch of intense training is, to be honest, a tiny bit boring. We train, go back to our hotel, have dinner, maybe watch a film and go to bed. Most of the time I'm too exhausted even to do the film thing.
I can't wait to get into competition and get a result. And afterwards I'm looking forward to a beer (or maybe a couple) in my back garden and a chance to relax. I'm not a big drinker but it's been a long time since I had a pint because it makes training too rough the next day. Hopefully a bit of sunshine and a barbecue are also on the agenda.
I did get to see my family at the weekend, they came over to Southend where we're training and I took the boys on a couple of rides by the sea. Next time I see them will be on competition day.
I shouldn't really be complaining, though: Tom and I are diving really well, I've been injury free for a good spell now and we both feel like we're peaking at the right time. If the Games were tomorrow I'd be ready, which is lucky really because they are now less than a week away.
On Wednesday we head off to the Olympics village. The night we stayed there last week was really good fun: the place is well organised and everything is really easy to get to. I think the footballers are in our block because I bumped into Ryan Giggs in the food hall but I'm looking forward to meeting the rest of the neighbours even though there won't be much time for socialising.
Are you sure you want to delete this comment?
Pete Waterfield

Olympic silver medallist 2004, commonwealth gold 2002 and silver 2006 and has won medals in every major event on the diving calendar.
In his own words
What has been your favourite Olympic venue so far?
Thanks for being one of the first people to vote. Results will be available soon. Check for results
Olympic Stadium

6,153 votes

Aquatics centre

3,995 votes

Basketball Arena

303 votes

Horse Guards Parade

1,888 votes
Total Responses: 13,982
Not scientifically valid. Results are updated every minute.