Tom's heading for gold but I still want to beat him
What a great performance from Tom at the European Championships – he's on his best form and in some ways I'm sorry I wasn't there to see it (and give him a bit of extra competition).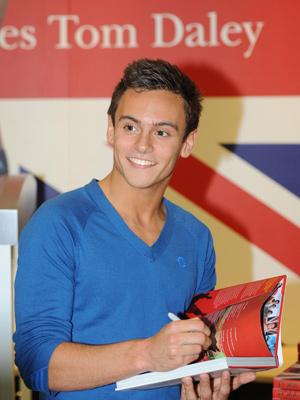 People sometimes ask if it's strange to be on a team with Tom for the synchro but then competing against him in the individual. To be honest I don't see it as a conflict. I want him to dive well when he's with me – we both benefit if either one of us ups their performances. But I also want him to dive well and be successful in the individual because he's a great talent and deserves the successes he gets.
Of course I still want to beat him, but the way he's diving right now that's a really tough ask. I'm definitely tipping him for a medal and if he carries on like this it will be gold.
So both of us are going to push each other towards that top spot. Because he does a harder dive than me, I'm always on catchup in a sense but as I've said before this game is all about performances on the day and anything can happen.
I'm looking forward to meeting up in Plymouth hopefully at the end of next week.
While Tom was dazzling at the Euros I was lying flat on my back on a hospital bed. It was quite a terrifying experience because I needed an injection right into my spine to ease the neck injury that's been hampering me. It was one big needle and the worst thing was I could see it going in on the x-rays. Obviously there's the possibility that something like that could go very wrong so I was glad to have such an expert doctor overseeing it all.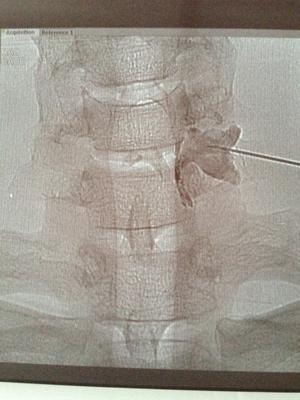 Apart from the pain from the big hole in my skin where the injection went in, things are feeling better so touch wood I'll be injury free for the run-up to London.
On a final note, as we move into the final stages of preparation I'm giving up one of the most enjoyable parts of my job which has been working on projects with the Youth Sport Trust and Sky Sports Living for Sport.
It's been fantastic to be able to spend time with young people and share with them some of my experience of the positive impact sport can have.
Unfortunately the best question I got on my tours was one I couldn't answer: How much G-force do I experience on a dive. So if anyone knows the answer – please get in touch on Twitter @PeterWaterfield
Are you sure you want to delete this comment?
Pete Waterfield

Olympic silver medallist 2004, commonwealth gold 2002 and silver 2006 and has won medals in every major event on the diving calendar.
In his own words
What has been your favourite Olympic venue so far?
Thanks for being one of the first people to vote. Results will be available soon. Check for results
Olympic Stadium

6,153 votes

Aquatics centre

3,995 votes

Basketball Arena

303 votes

Horse Guards Parade

1,888 votes
Total Responses: 13,982
Not scientifically valid. Results are updated every minute.