I'll be packing a lucky teddy bear and some crackers
Next Sunday I'm off to pick up my official Team GB kit – an exciting moment that will symbolise the beginning of Games time.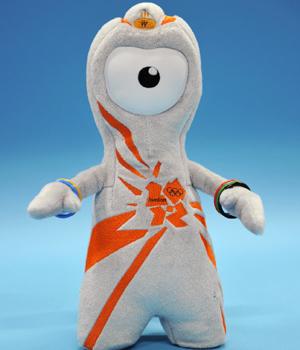 I've spent the last couple of relaxing weeks in Spain with Tom doing gym and conditioning work. I think we raised a few smiles from the guests at our hotel when we started doing wipeouts in the pool but at least there's one aspect of diving where I have a clear edge on Tom!
The anticipation is building. Since the Jubilee weekend I've been hearing much more about the Games and of course having Tom around adds some celebrity factor to my sport, though he's such a humble character that he never lets it go to his head.
And now I've started thinking about packing to go to the athlete's village. Of course there will be stacks of kit so I'm not planning on taking many clothes but there are one or two luxuries I need to have with me. My laptop and my iphone, which has all my music on it. And because it's a home games  don't have to worry about the cost of calls for phoning my family this time.
Another thing that always comes with me now is a Wenlock teddy bear that we bought for my littlest boy this year. He gives it me every time I go away for luck and it seems to be working so far.
Lastly there are a few snacks. The food hall at the Olympics is always so full of really tempting food that if I go down there I just tend to stuff my face. So sometimes it's better to have something I can just tuck into in my room.
My favourite would be biscuits  but I have a bad habit of finishing every pack pretty much as soon as I open it so I go for dry crackers instead. They fill the gap without being too addictive. Maybe I'll take a couple of packs of raisins too, for variety.
Pete Waterfield

Olympic silver medallist 2004, commonwealth gold 2002 and silver 2006 and has won medals in every major event on the diving calendar.
In his own words
What has been your favourite Olympic venue so far?
Thanks for being one of the first people to vote. Results will be available soon. Check for results
Olympic Stadium

6,153 votes

Aquatics centre

3,995 votes

Basketball Arena

303 votes

Horse Guards Parade

1,888 votes
Total Responses: 13,982
Not scientifically valid. Results are updated every minute.