Why Tom and I won't celebrate if we win
So Tom [Daley] and I won the World Series. That feels pretty good, especially because I feel that I've been carrying so many little niggling injuries through the past month.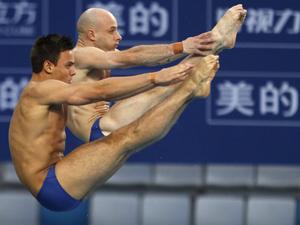 We needed to finish two places above the Germans and we took bronze and they came sixth, so job done. And with it comes a $10,000 prize ($5,000 each), incidentally the biggest I've ever won in my career.
Of course there's no prize money for winning at London 2012, just a pat on the back but one that's coming from the entire nation and one that's worth more than any other prize in the world.
But the problem with being a diver is that our events book-end the whole Games. Synchro starts shortly after the opening ceremony but the individual isn't until the very end.
It's a bit like being at school or university and having your exams start before everyone else's but having to watch everyone celebrate finishing while you're still working towards your final one. No drinking, no going out just training but with a very warm feeling inside.
After Athens, when Leon [Taylor] and I got our medal, it was just the same. We had to hold off the party until the individual events right at the end. So we both just felt we had to get out of the hustle and bustle of the athletes' village and we just headed out to the BOA [British Olympic Association] holding camp for a few days.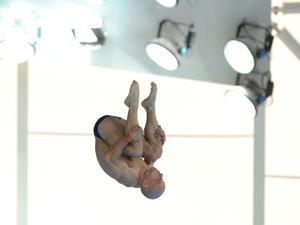 The time's coming closer now; we're due to head up to the Aquatics Centre soon to test out the TV set-up.
The lighting can be a real problem and if the lights are not in the right place they can blind you or be a major distraction while you're in the air. So we'll do a few dives and hopefully make the right adjustments.
After that, the next visit will be for pre-Games training. I can't wait.
Are you sure you want to delete this comment?
Pete Waterfield

Olympic silver medallist 2004, commonwealth gold 2002 and silver 2006 and has won medals in every major event on the diving calendar.
In his own words
What has been your favourite Olympic venue so far?
Thanks for being one of the first people to vote. Results will be available soon. Check for results
Olympic Stadium

6,153 votes

Aquatics centre

3,995 votes

Basketball Arena

303 votes

Horse Guards Parade

1,888 votes
Total Responses: 13,982
Not scientifically valid. Results are updated every minute.