Sunderland was the least effective stint of Martin O'Neill's career
Stats show Martin O'Neill managerial magic wasn't working on Wearside.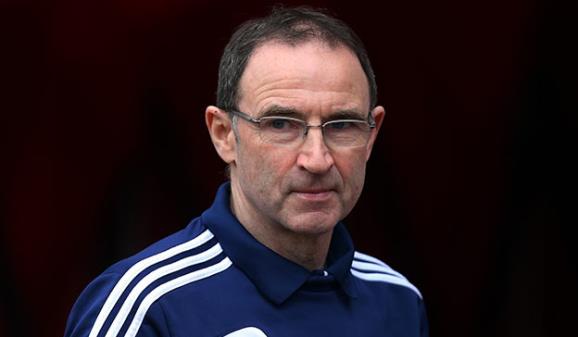 Martin O'Neill and Sunderland parted company following the Black Cats' 1-0 home defeat by Manchester United.

O'Neill leaves Sunderland just a point clear of the relegation zone with just seven games left to play.
Sadly for O'Neill, his managerial magic was not working at the Stadium of Light. Of his three stints as a Premier League manager, he has never been less effective.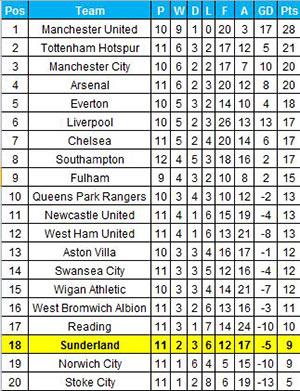 Though O'Neill is famed for his ability to motivate players, the Black Cats' form since the start of 2013 suggests the former Celtic boss' methods were no longer working.

Since the turn of the year, Sunderland have won just two Premier League games and suffered six defeats.
Only Norwich and Reading have endured a worse run of form since the turn of the year.

Moreover, the Black Cats have found goals difficult to come by, finding the net just 12 times in 11 games.
That, combined with the loss of striker Stephen Fletcher to season-ending injury suggested that the Black Cats were not going to score their way out of relegation trouble.
O'Neill's tenure at the Stadium of Light has been the least successful of his three Premier League managerial stints.

The 61-year-old enjoyed higher win percentages at both Aston Villa and Leicester City. Those side also produced significantly more goals than O'Neill's Sunderland.
But was O'Neill's job on Wearside tougher than his previous Premier League stops?

As the table above illustrates, Sunderland have struggled to score goals under every manager they've had since 1995. The problems that have blighted O'Neill - lack of goals, fans grumbling about the quality of football - also dogged Roy Keane and Steve Bruce. 
Only Peter Reid has won a higher percentage of games as Sunderland boss than O'Neill.
With just seven games remaining, there is no time for the next Sunderland boss to bring in fresh faces or change the ethos of the club. The board will hope their choice will provide just enough impetus to keep the freefalling Blacks Cats in the Premier League.
More on this story
Are you sure you want to delete this comment?
Rob Jones

A fan of all things competitive, Rob plays, watches and shouts on the terraces of most sports.
Lee Harvey

Whether it's football, cricket, cycling, NFL, NBA or major league baseball, Lee will be there and won't be short of an opinion.
Will Crystal Palace go down?
Thanks for being one of the first people to vote. Results will be available soon. Check for results
Total Responses: 1,295
Not scientifically valid. Results are updated every minute.