The ULTIMATE footballer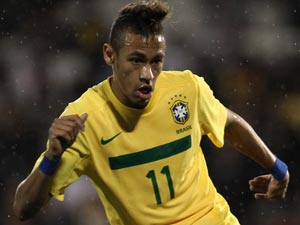 Tonight Matthew I'm going to build... a Frankenstein footballer that is to be assembled in a reckless, overblown fashion in a poorly-lit laboratory/training complex who would clean up in every individual awards ceremony going. Who would you combine into your ultimate player?
Hair
David Luiz, Marouane Fellaini and blog favourite Benny Assou-Ekotto are rocking big amounts of hair with increasing success. However, for services to ridiculous barnets, Brazilian superstar Neymar gets the nod for his 'Mohican with all the trimmings' 'do.
Head
As @Zonal_Marking rightly points out that Didier Drogba combines excellent jumping with height and good heading technique. Obviously this isn't a serious piece but it's hard to ignore such a recommendation, so congratulations Didier, you're in.
Brain
For pure spirit it would be affable Soccerballer Stuart Holden for his inspring resolve in coming back from injury after injury. However, for football genius and an effortless aptitude for managing a match then it has to be the conductor of the best team in the world - Xavi Hernandez.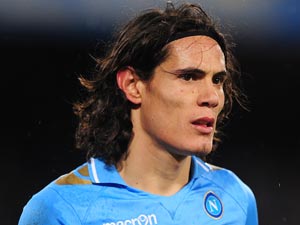 Cheekbones
At the risk of this descending into a homoerotic celebration of manliness, Napoli hitman Edinson Cavani deserves recognition for his chiselled features. He's not just sharp infront of goal you know.
Chest
Fulham loanee Pavel Pogrebnyak has a chest so wide, that rumour has it Cottagers skipper Danny Murphy recently used it to cross the Thames when the traffic on Putney Bridge was too busy. The Russian will use it to add a physical presence to our footballing machine.
Arms
Rory Delap is the obvious entry in the arms category, purely for his ability to launch a throw-in like something out of recent Hollywood action flick Battleship. When he's not arrowing in a throw at the speed of sound from 50 yards, the former Irish international enjoys Movember and bizarrely is still Southampton's record signing in their 126 year history at £4.2 million.
Hands
There are a number of top keepers who will claim to own the best pair of hands in the football fraternity. However, because he's barely made a mistake all season and he seems to be one of football's top fellas, Brad Friedel's experienced paws will be hacked off and stitched on. The American also earns huge points for his uncanny resemblance to Dr Who character Moxx of Balhoon.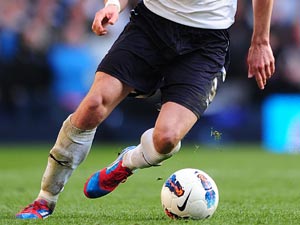 Legs
Theo Walcott and Aaron Lennon are unquestionably frighteningly fast, but I have serious concerns that either of the North London flyers could support the bulky frame of the aforementioned Pavel P. Consequently for his services to pace and power, Lennon's Spurs teammate Gareth Bale is prob the best athlete in world football and has therefore been bestowed the honour of providing the pins for our freak footballer.
Left Foot
Robin van Persie seemed to be a shoe-in (forgive the pun) and then I remembered a certain player by the name of Lionel Messi. As a compromise I'll combine the power of RVP and the finesse and scooping ability of Leo. Job done. 
Right Foot
This one is tough because lefties, regardless of the sport, always seem to be more mercurial and celebrated by fans and the press alike. Cristiano Ronaldo can provide the silks and ability to 'hit the valve', but because I am a huge fan of his ability to ping a pass across the park, or fizz a side footer into a player between the lines to get an attack going I am going to cross breed CR9 with the highly graceful right peg of Xabi Alonso.
Name
This player has pretty much got everything, therefore he needs a name that is recognisable, suave, and suitable for the back of shirts and advertisement campaigns all over the world. However, while all of those things ring true, it would be churlish to ignore the fact that he could be called Ricky Van Wolfswinkel... Ricky van Wolfswinkel it is then.
Who would combine to make your ultimate footballer?
Who will finish highest in the Premier League?
Thanks for being one of the first people to vote. Results will be available soon. Check for results
Manchester United

694 votes
Total Responses: 4,164
Not scientifically valid. Results are updated every minute.