The unofficial pre-season predictions
Forget predictions for Top Scorer...The Fan offers his unique suggestions and awards
Rather than doing a 1-20 prediction which is sure to end in people digging it out in May and then ruining what is left of my dignity as I boldly predict Alan Hutton to fire Spurs to a Premier League title, I am instead going to explore a number of different unofficial awards, which could well be dug out in May and used to ruin what is left....you get the idea.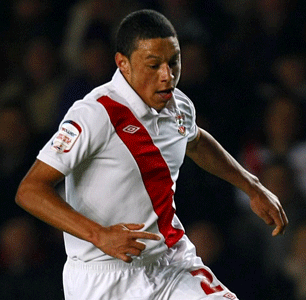 The 'One For The Future' - Alex Oxlade-Chamberlain (Arsenal)
While Gunners fans wait for Phil Jagielka/Christopher​ Samba/Gary Cahill/SOMEONE to bolster the heart of their defence, Mr Wenger has swooped to secure the signing of Southampton winger Alex Oxlade-Chamberlain for a fee that could reportedly rise to as much £15 million.
The 17-year-old is unlikely to be thrust into the limelight immediately but the diminutive forward, who like former Saint Theo Walcott has blistering pace, will expect reasonable game time and will hope to showcase his talents. He scored on 9 occasions last season and it will be interesting to see if his arrival, alongside Gervinho, will allow talisman Robin Van Persie to stay in and advanced position rather than dropping too deep where his considerable goal threat can be slightly nullified.

The 'It's Time To Stand Up And Be Counted' – Anderson (Man Utd)
Anderson Luís de Abreu Oliveira, more commonly known by his first name, was signed by Manchester United along with Nani back in 2007. While the Portugese winger has finally emerged from the shadow of a certain departing fellow countryman, the Brazilian midfielder has never really convinced doubters he was worthy of the hype surrounding his arrival. That could be until now.
After an impressive end to last season, which has continued into pre-season, Anderson may finally be set to dominate what appears to be a potentially lightweight midfield. His energy is a crucial part of his game, and his ability to drive forward with the ball could compliment the passing game of Michael Carrick. A big question mark has always been his lack of an end product, particularly goals, but recently fans of the Red Devils have been treated to glimpses of a much more composed figure when presented with the whites of opposition keeper's eyes.
Tom Cleverley was, rightly, praised for an impressive second half at Wembley on Sunday but it was Anderson that really bossed the midfield. A clean bill of health this term could well see the 23-year-old finally stamp his mark on Sir Alex Ferguson's new(ish) look side.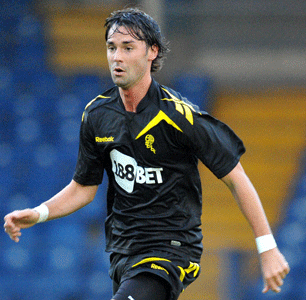 The 'David Moyes, for services to finding a Championship Gem' – Owen Coyle's Signing of Chris Eagles (Bolton)
Owen Coyle has been credited hugely for the development of both Jack Wilshere and Daniel Sturridge after both enjoyed half season loans at the Reebok Stadium. However, he could be applauded for a masterstroke of a different kind, after going back to his former club Burnley and swooping for Chris Eagles.
The appropriately named winger, is a very talented player and can operate on the left or the right side of midfield. After the desperately unlucky injury to South Korean Lee Chung-yong, there will be even further expectations of the former Manchester United youth product, and he will look to add creativity, pace and a cutting edge to the Trotters' attacks.
Charlie Adam's 'Duck to Water Award for Settling Quickly in the Prem' - Alejandro Faurlín (QPR)
Through little fault of his own, Alejandro Faurlín was nearly the reason that Queens Park Rangers didn't make it back into the top flight after seeing certain to as soon as the season began. The Argentinean central midfielder was at the centre of the infamous Football League investigation surrounding his transfer to the Hoops in 2009, in what would have been a cruel irony given his magnificent displays. While Adel Taraabt got the headlines, and Paddy Kenny picked up the Player of the Season Award, Faurlín got on with his work.
A technically gifted and busy operator, he formed an excellent partnership with sitting midfielder Shaun Derry. The 24-year-old has an excellent range of passing, and like the aforementioned Charlie Adam, takes a wicked set-piece with his favoured left foot. While he is likely to see less of the ball in the top tier, don't be surprised to see him impressing potential suitors with his composed and influential displays.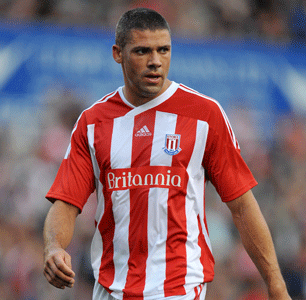 The Charlie Sheen, For Being a(n unpredictable) Hot Shot – Jonathan Walters (Stoke City)
Look, it's obvious that Robin Van Persie, Wayne Rooney, Chicharito, Fernando Torr- ok it's not THAT clear cut- are going to be in the reckoning for top goal scorer at the end of the season. However, my left field tip is 'Big' Jonathan Walters. The Irish international only netted 6 times in the league last season, but he did rack up 13 strikes in all competitions, and is sure to lead the line for the Potters along with the injury prone Kenwyne Jones. With good aummunition provided by wide men Jermaine Pennant and Matty Etherington and backed by the vociferous home support at the Britannia Stadium don't be surprised to see the former Ipswich man look far more accomplished this time around.
Agree, disagree, discuss! Who are your suggestions for these awards?
Not a bad set of players.
Here we go for my own choices.
'one for the
future'..Oxlade-Cham​berlain..definitely
a star in the making, who will probably really make his mark once a bigger club buys him in 2-3 years time.
'stand up and be counted'.. Shaun Wright-Phillips(QPR)...Now he is freed from the shackles of City, just might get enough minutes and freedom, to re-establish himself as a quality player.
'championship gem'..Shane Long(WBA)...Think he is going to get lots of playing minutes, and is already looking full of goals.
'duck to water'...Grant
Holt(Norwich)...play​ed
and scored at Non-league, League 2, and Championship levels. Scored over 30 for Norwich last season, and I reckon is good for 15 this year.
'charlie sheen'...Shane Long(WBA).. Reckon he is good for 20 this year, with a bit of luck, and avoiding injury.
Are you sure you want to delete this comment?
Who will finish highest in the Premier League?
Thanks for being one of the first people to vote. Results will be available soon. Check for results
Manchester United

694 votes
Total Responses: 4,164
Not scientifically valid. Results are updated every minute.