Unwanted Christmas presents
We go through exactly what each Premier League team DON'T want from Santa this year.
With just a few days before people wake up and rush to the tree to see if they got everything they requested and more, there is always that slight fear that you have received a £10 gift voucher for Burton Menswear, or ANOTHER Lynx shower gel set. We round up the 20 'presents' that fans of each of the Premier League clubs will be hoping to avoid this Christmas.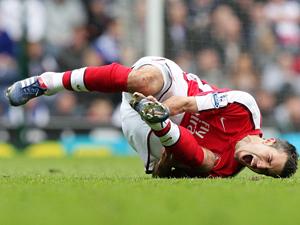 Arsenal
Other than Arsène Wenger's enormous puffer jacket (it's more a sleeping bag with arm holes) getting any bigger and taking over the entire technical area, the one thing Gunners fans do not need is for talisman Robin Van Persie to pick up an injury while on international duty with the Netherlands. Both Emirates regulars and anyone with a fantasy football team must be frozen with fear every time the Dutchman is tackled and doesn't return to a standing position immediately.
Aston Villa
Manager Alex 'Big Eck' McLeish decides his Villa side are playing a brand of football that is just too entertaining. He decides to make every home match a pay-per-view box office extravaganza, and literally dozens of people sign up to watch Richard Dunne and James Collins pass the ball to each other before launching a hopeful bomb towards Emile Heskey. Meanwhile Darren Bent goes shopping.
Blackburn Rovers
A ten year deal for manager Steve Kean is probably not too high on the wishlist of many Blackburn fans. However, it could be worse....just ask Scott Dann and his ruptured testi- *eyes water* I can't even finish that sentence.
Bolton Wanderers
With the chronic injuries to key midfielders Stuart Holden and Lee Chung-Yong, as well as new signing Tyrone Mears in pre-season training, the one thing Trotters fans do not need is the news that the Lancastrian club have decided to introduce a hybrid of Mixed Martial Arts and Ultimate Fighting as part of their training regime. Robust striker Kevin Davies would probably fare okay mind you.
Chelsea
AVB getting some money to bring in his own players would be ideal. However, if the caveat to this is that Roman gets to spend the money on his own targets (Fernando and David Luiz anyone?) in a Supermarket Sweep style panic buy session, then it might not be such good news after all.
Everton
David Moyes has almost literally been buying players in exchange for toffees this season, so news that Everton are selling Leighton Baines, Jack Rodwell and Phil Jagielka in order to "balance the books" this January would probably see the blue side or Merseyside unleashing a fury akin to that of former hero Duncan Ferguson.
Fulham
£12 million striker Bryan Ruiz has scored two ludicrous chips this season, but not done a huge amount other than that. As a result what Fulham fans can do without hearing is that Fulham are switching to 6-aside goals for the remainder of the season. It will make Bryan's quest of only scoring Hollywood dinks a lot more difficult, and, the QPR game aside, Craven Cottage hasn't exactly seen the net bulging as it is this term.
Liverpool
Imagine if Luis Suarez was given an eight match man! That would be disastrous...
Manchester City
Mario Balotelli announces he is fed up of being seen as a loose cannon, gets a short back and sides, hands in his chicken hat to a local charity shop and works on a more simplistic role as an old fashioned target man, competing for aimless punts forward from Joleon Lescott and trying to flick the ball on to the newly resigned 'busy' duo of Paul Dickov and Uwe Rosler. THE WORLD ENDS.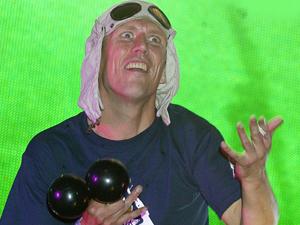 Manchester United
Sir Alex Ferguson announces his immediate retirement from football after realising that there's nothing more he can win and he's had a decent career. Steve McClaren, his former assistant, is given the Old Trafford hotseat and causes controversy in his first press conference by talking uncannily like Shaun Ryder. He also hires Happy Monday's dancer Bez as his goalkeeping coach.
Newcastle United
Mike Ashley fancies a change so changes Newcastle's kit from Black and White stripes, to a red and white number manufactured by sportswear giants Lonsdale. The shirt has a recommended retail price of £79.99 but is on offer at all Sports Direct shops for £7.49.
Norwich City
Delia Smith demands that Paul Lambert mixes up his, previously very successful, tactics in 2012 and plays with a style that incorporates the panache and unpredictability of her Waitrose advert colleague Heston Blumenthal. As a result all goals must be scored from outside the box or at ridiculously acute angles, and no players are allowed to pass along the floor unless it is delivered via a backheel. The Canaries are subsequently relegated.
QPR
Tony Fernandes wakes up in a cold sweat in the middle of the night with the sudden realisation he is the owner of a club that have had the SAME MANAGER for over 18 months. This simply will not do! He sacks Neil Warnock, who is sympathetic, and installs shy and retiring midfielder Joseph Barton as player manager with immediate effect.
Stoke City
Tony Pulis logs onto his Twitter account and sees 'Long Throws' trending at #1. He investigates further and learns that the trusty long throw, a sneaky tactic that his side have managed to exploit for a while now, is to be outlawed by FIFA in 2012. He immediately calls Rory Delap and explains that he needs to let him go. It's never easy to break such news during the holidays but needs must.
Sunderland
Sunderland feel that they have too many striking options so they sell Connor Wickham, terminate the loan of Nicolas Bendtner and hand John O'Shea, known for his tremendous versatility, the No.9 shirt. They also look to add some more former Old Trafford players to their playing staff and sign Ben Thornley, Luke Chadwick, Jordi Cruyff and Kleberson to form a new-look midfield.
Swansea City
Goalkeeper Michel Vorm, previously unheard of outside Holland, decides he is ready for a bigger club and signs for The Ospreys in a bid for Heineken Cup glory. With his good hands, cool temperament and big boot he is a ready-made outside half.
Tottenham Hotspur
Keen to avoid any encounters with Spurs' legal team, your writer avoids any comments to do with Harry Redknapp and prisons. Potentially humorous analysis ends with a sharp halt.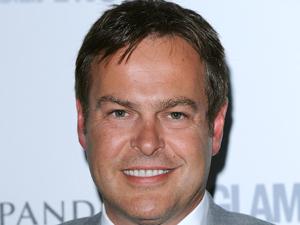 West Bromwich Albion and Wolverhampton Wanderers
Peter Jones of Dragons Den fame decides he wants a new challenge and purchases and amalgamates West Brom and their Black Country rivals Wolverhampton Wanderers. The fans are suitably appalled and the managerial duo of Roy Hodgson and Mick McCarthy struggle to meld their managerial philiosophies. Results are poor and with Roy rubbing his face with alarming regularity, and Mick using sarcasm with such force that he becomes the Yorkshire version of Chandler Bing, Theo Paphitis is bought in to steady the ship as director of football. The West Wolverhampton Baggy Wolves are relegated to the Championship and Deborah Meaden acquires the club. Stay tuned for the next chapter of this saga.
Wigan Athletic
A few months ago Dave Whelan threatened to stand down as Chairman and let his Grandson take over. Well, by jove, he does it! Unfortunately, Whelan Jnr has a lot of GCSE coursework to do and struggles to balance running a Premier League club with a Geography piece on the formation of Oxbow lakes. Peter Jones ponders a return to football...
Who will finish highest in the Premier League?
Thanks for being one of the first people to vote. Results will be available soon. Check for results
Manchester United

103 votes
Total Responses: 794
Not scientifically valid. Results are updated every minute.