It's frustrating being 'patient'
But I don't know when I'll be able to get back into the action.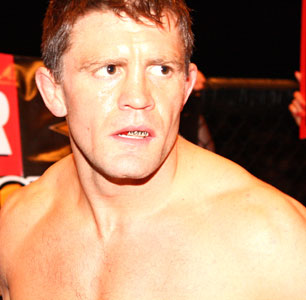 I'm now two weeks post op but frustratingly still experiencing nerve pain. This shouldn't be the case as the operation is done to relieve pressure on the nerve.

So I just have to remain patient until I go back to the specialist in early December when will know pretty much where I stand. I find it very difficult being so far away from all my teammates at Jacksons and it was particularly tough to see the guys go 3-0 at UFC recently (Stann, Melvin, Leonard) and I know Greg and the other coaches will not be happy with this as it hasn't happened for a long time (there was a black period for Jacksons that everyone harped on about a few years back) and losing is not what we do. I know all those guys will be back to greater triumphs particuarly Stann as I know how driven he is.

I'm hoping to do something for Children in Need coming up next month but am just trying to figure out what I can do around my back. I'm hoping to maybe do a sponsored walk or something so will keep everyone posted. I really value the work they do helping UK children, especially because sometimes it's easy to forget there are so many disadvantaged children and young people struggling at an age when they shouldn't have these worries.

On a quite different note, the current tragedies in motor sports will have touched all sport fans. Italian biker Simoncelli died instantly in front of our eyes sadly at the same time the funeral for Dan Wheldon was taking place. Both were very young guys taken even before their prime and reminded me of growing up and seeing Senna die. Both tragedies remind us of the risks involved not only in motor sports but all high level sports. While recent safety improvements continue to help save lives in not only motorsports but also my own sport of MMA, the stark reality still remains that the human body can only endure so much.
I hope that much how the death of Senna improved Formula One safety & track revisions the losses of Wheldon and Simoncelli do the same for their respective sports Indy car & Moto GP.
Ps thanks for all the support on Twitter. @TomKongWatson
Are you sure you want to delete this comment?
Tom 'Kong' Watson

Known for his win over Alex Reid at BAMMA 4, Watson was one of Britain's most successful amateur boxing competitors and has progressed into one of most exhilarating MMA contestants of his generation.
Who will finish highest in the Premier League?
Thanks for being one of the first people to vote. Results will be available soon. Check for results
Manchester United

82 votes
Total Responses: 594
Not scientifically valid. Results are updated every minute.