Nicknames transcend fighters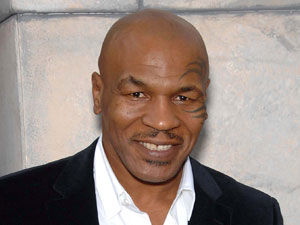 Nicknames are prevalent around the world. Friends, co-workers and celebrity culture regularly use a nickname. In the sporting arena we have become accustomed to characters such as 'Eddie the Eagle', 'Thorpedo' and 'Becks'. But what's in a nickname? Maybe Combat sports can help us find the answer.
'The Hurt Business' has made more use of the nickname than almost any other genre. Fighters such as Mike Tyson were emblazoned with terms such as 'Kid Dynamite' or 'Iron Mike' early in their career. I can remember growing up with boxing characters such as the 'Dark Destroyer' and 'Prince' Naseem Hamed. I knew them solely by their nickname like characters from a comic book.
My own fight moniker 'Kong' has a certain myth around the origin of how it came to be. Some stories say it was bestowed upon me from early competitions from members of the audience witnessing a 'King-Kong' style beating. Other accounts point to a drunken night of rampage across London. There is even suggestions to say the nickname arose due to me looking like the director of the last Kong movie Peter Jackson. Ex-girlfriends may even have their own tale! 
What becomes evident here is that the nickname transcends the fighter from a person to 'THE' character. The early example of 'Iron Mike' helped build a character ferocious and destructive.
Opponents said to be scared before they even entered the ring. Tyson's aura lasting long after the man Mike Tyson was conquered by Buster Douglas back in 1990. Sometimes we often wonder why a nickname seems so surreal, even pointless at times. My former foe Alex Reid being a case in point. Going into my clash with the 'Reidenator' many people commented or asked me: 'What the **** is a Reidenator?'
I did not have a reply but I did begin to wonder...
Tom 'Kong' Watson

Known for his win over Alex Reid at BAMMA 4, Watson was one of Britain's most successful amateur boxing competitors and has progressed into one of most exhilarating MMA contestants of his generation.
Who will win on Sunday?
Thanks for being one of the first people to vote. Results will be available soon. Check for results
Total Responses: 273
Not scientifically valid. Results are updated every minute.