3-2 to England
Three things England did right, and two things they did wrong
Three things England did well
Tactics:
Roy got his tactics absolutely spot on. Physical as the Swedish back line are, Andy Carroll was more than a match for them and he unsettled them all night. The substitution of Theo Walcott for the ineffectual James Milner was also a masterstroke, the Arsenal winger popping up with a goal and an assist to help England towards their first competitive victory over Sweden. It was almost as though he had some deep understanding of the Swedish psyche and knew their weaknesses exactly.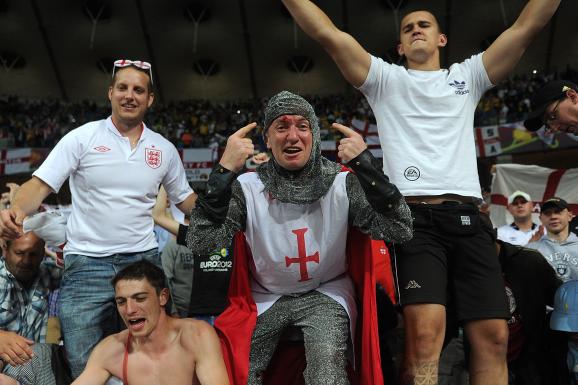 Reaction to going a goal down:
Superb. As Mellberg buried his second goal past Joe Hart, as a man, every England fan thought 'Oh no, not again'. (Admit it, you did) However, Roy made his move, England raised their heads, invoked Agincourt and stormed back to win the game and go second in their group. It was a comeback of Rocky Balboa proportions but written by an English scriptwriter.
Shackling Ibrahimovic:
The boy hardly had a sniff. The free kick and one chance that was closed down by Scott Parker (who else?) at that was near enough it. He looked fairly interested too, which makes the fact that he was kept so quiet all the more impressive. Lescott and Johnson seized him by the ponytail and didn't give him an inch all night. The perfect excuse to roll out the "your just a sh*t Andy Carroll" chant,
Two things England did poorly
Set piece defending:
Both goals tonight were conceded from free kicks and that is something England will have to combat. The marking for both goals was terrible and it isn't as if the aging beared giant known as Olaf Mellberg is unobtrusive. They got that side of their game all wrong and the likes of Terry, Lescott and Carroll, if he plays on Tuesday, will have to step up to the plate.
Keep the ball
Let's face it, Sweden have the quality and resilience of an Ikea wardrobe. At 1-0 England should have been pinging the ball across the pitch making the Swedes look like turnips. But Milner, Young and the front two in particular seemed incapable of holding on the ball. While Ibrahimovic guarded possession like a polar bear protecting its young (yes a female polar bear, male polar bears obviously eat their offspring) the men in white surrended faster than a Frenchman in a game of kiss chase. Come on boys, love the ball.
Are you sure you want to delete this comment?