Day in five- 28th June
Moment:
Andrea Pirlo took a couple of moments before spraying the ball wide to Chiellini. He tucked it into Cassano who turned brilliantly, crossed and Balotelli showed great desire to bullet the header home. Cue thousands of Europeans tearing up their betting slips and Italy cruising to the final.
Player:
It's painful to say but yet again, Andrea Pirlo has been the best player on the pitch. By now, of course, it is difficult to say anything that hasn't already been said in this tournament alone. He dropped deeper than usual to escape the attentions of Schweinsteiger and picked pass after pass, cooler than The Fonz in an ice bath designed by some guy wearing those large rimmed glasses. Spain will certainly have their work cut out keeping him quiet.
Tweet:

Quote:
'Second half test for Yogi. Is he really smarter than the average bear?' Guy Mowbray decides to go somewhere other than Super Mario for his semi-final cartoon comparisons.
Picture: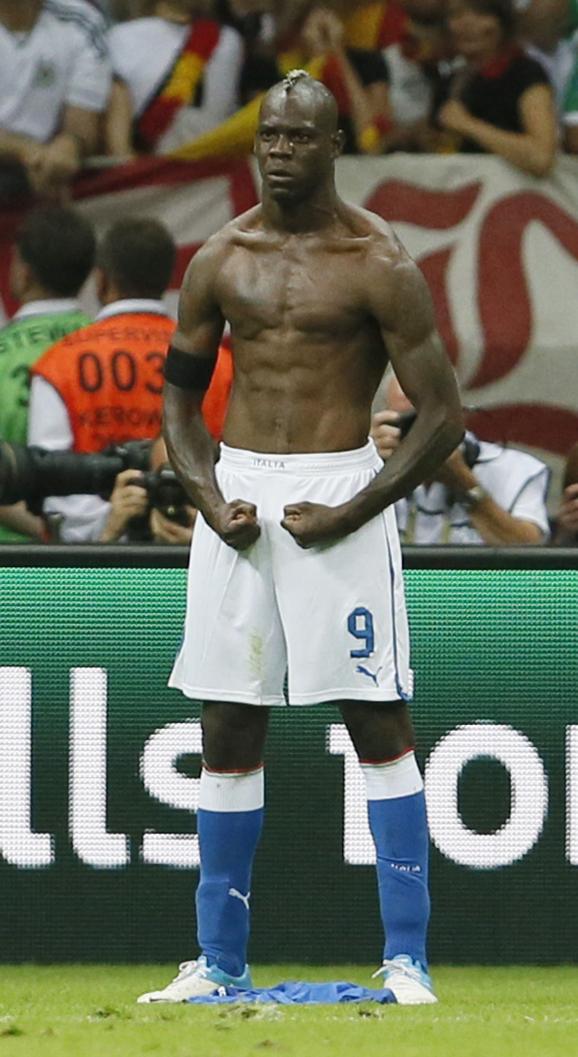 Balotelli refusing to celebrate his goal against Germany
Are you sure you want to delete this comment?