A cover-up at Horse Guards Parade
Dissent as women's volleyball wrap up warm
There were murmurs of dissent at Horse Guards Parade last night. As the sun set over The Mall reports reached the thronging crowds that the women were to cover up as the temperatures dropped. Storm clouds gathered over Green Park.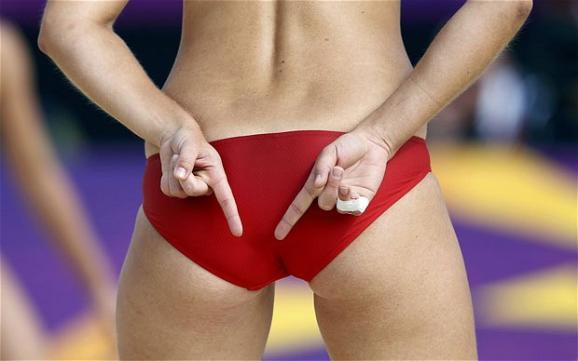 The crowds and the weather-gods were appeased quickly. From the outset, the atmosphere was that of a mini-festival, with pulsating euro-pop, well-rehearsed PA-patter and Hawaiian-themed dancers to entertain between sets.  The Olympians played the crowd, too: The Swiss men's team was especially adept at encouraging audience participation.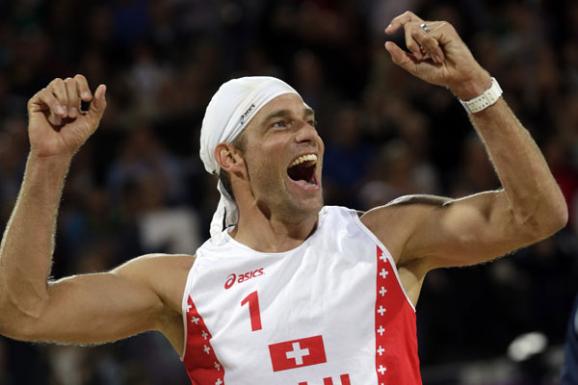 Even at an event as popular as the beach volleyball the curse of empty seats struck. A large swath of seats remained virtually unoccupied throughout the matches, save for a group of squaddies and a few estranged members of the 'Olympic Family'. In the level below our seats in the Downing Street end, a large group of spectators dressed in white EDF Energy jackets upped sticks and left well before the start of the women's matches, leaving still more seats vacant.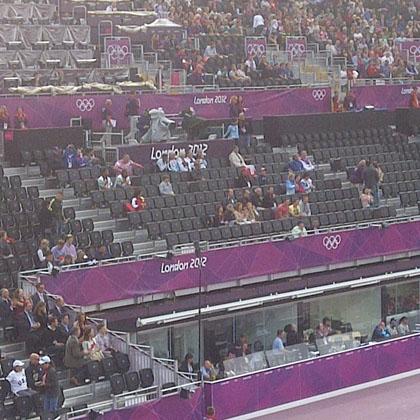 The weather may have deprived the crowd of Boris's 'glistening otters' and skimpy bikinis, but organisers still managed to put on an entertaining spectacle for the masses, even if there was a cover up of sorts.