Olympics 2012 Day 12: what to watch
Another sensational day for GB yesterday – who will make headlines today?
·         You can follow all the action with MSN's live blog ...and see a summary of the action on our live timeline.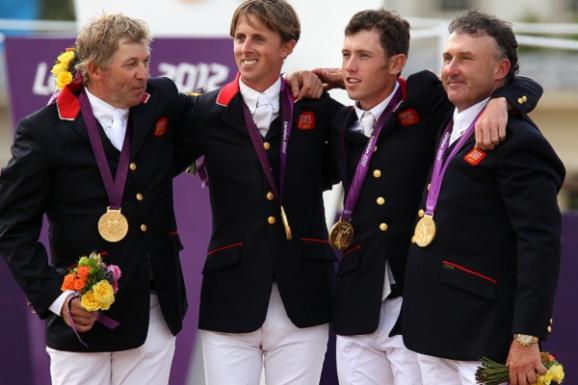 What you might have missed:
Tim Brabants was unable to defend his Olympic crown in the men's kayak single (K1) 1000m final. The doctor from Nottingham has been battling injury and scraped into the final but lacked the strength as he came in eighth. In the B final of the men's canoe single (C1) Richard Jefferies came seventh.
10:44 Canoe Sprint
In the final of the women's final kayak four (K4)  The TeamGB crew of Jess Walker, Rachel Cawthorn, Angela Hannah and Louisa Sawers came in fifth after a tough lane draw.
Athletics:
Fresh from his 10,000m success Mo Farah cruised into the Olympic 5,000m final as he looks to add the Olympic crown to his world and European titles for the event. His team mate Nick McCormick failed in his bid to join him in the final as he just missed out on a fastest loser spot.
Women's hammer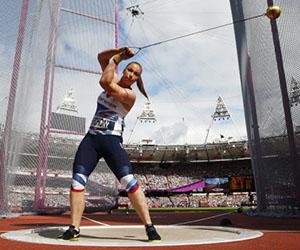 In the women's hammer TeamGB's Sophie Hitchon (pictured right) threw a British record of 71.98m and sits in fifth place after the first group of qualification. 19 women are left to throw and she faces an anxious wait to see if she's done enough to reach the final.
Women's 800m
Lynsey Sharp is perhaps the most controversially selected athlete at the games for GB yet she looked hugely confident in her heat with a second place finish.
Mens Pole Vault
Steve Lewis looked  very comfortable as qualified for the final of the men's pole vault. His vault of 5.5m was enough for him to qualify for Friday's final.
Men's Decathalon: Despair for Team GB's Daniel Awde as he has been forced to pull out with injury. He had set a personal best of 10.71 as he won his 100m heat but was obviously struggling with injury throughout the long jump.
Men's 110m hurdles: Andrew Turner, who finished his heat in 4th, just missed out on qualifying for the finals. Europe's only representative in the final, Lawrence Clarke, ran a superb race to finish just outside the medals in 4th.
Women's 1,500m: Lisa Dobriskey had a fantastic race, finishing 4th to take her through to the finals, but Laura Weightman had a less straightforward qualification. It was momentarily in doubt whether she'd make the finals, but her new personal best of 4:02 was enough to qualify her. Hannah England finished her heat 9th, failing to qualify.
Men's 200m: Crowd favourite Christian Malcolm finished an agonsing 3rd in the semi-finals, just missing out on a fastest loser place.
Women's long jump: After needing just one jump to qualify for the finals, Shara Proctor had a disappointing evening, finishing 9th.
Men's javelin: Mervyn Luckwell finished 16th in his heat, throwing 74.09m, not managing to make it through the final.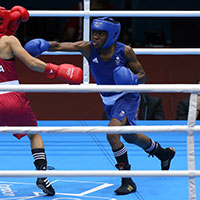 Boxing
Nicola Adams is guaranteed at least a silver medal in the women's fly division after she outclased India's Chungneijang Mery Kom Hmangte in the semi-final.
Team GB's captain Thomas Stalker lost an agonisingly close match 22-23 against Mongolia's Munkh-Erdene Uranchimeg, which leaves him without a medal.
Equestrian
Nick Skelton, Ben Maher and Scott Brash were unable to repeat their heroics of the team jumping as they narrowly missed out on medals with Scott Brash and Nick Skelton finishing the strongest in tied fifth place.
BMX
Shanaze Reade opener her Olympic campaign with a solid fifth place in the seeding run but will need to go improve in time for Friday's semi-finals.
Liam Phillips' 12th place was enough to see him into heat 2 of tomorrow's quarter-finals.
Sailing
In the women's 470 class Hannah Mills and Sakia Clarke are in joint first place going into the medal race. They started the day with a disappointing 8th place in the ninth race  but were able to exploit a slip up from leaders New Zealand as they finished second in the 10th whilst the Kiwis slipped out to 18th. Now all that stands between them and gold is New Zealand and all they need to do is beat them.
In the  49er class, Team GB's crew of Stevie Morris and Ben Rhodes missed out on a medal as they came in fifth.
In a tantilisingly close best-of-five quarter-final with Russia, Team GB's women's elliott 6m team missed out on a place in the semi-finals, being defeated 3-2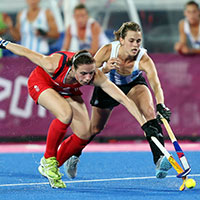 .
Women's hockey: Team GB had a fantastic run coming into this match against Argentina, but two goals in the first half from the South American side couldn't be clawed back, and the Brits lost 2-1.
Diving: In the women's 10m platform, Monique Gladding and Stacie Powell qualified as reserves for the final in 19th and 20th place.
Are you sure you want to delete this comment?