Ticket alert website blocked by LOCOG
A free website that alerts followers when tickets become available has been banned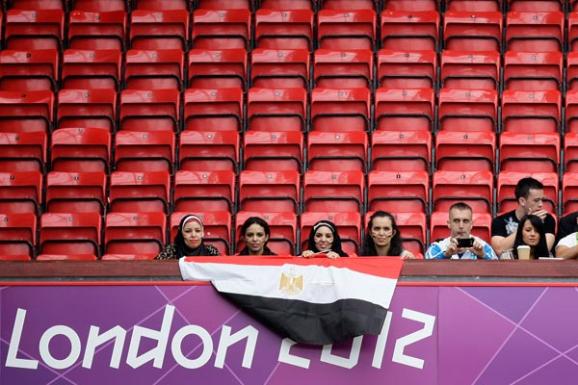 A website that alerts followers when Olympic tickets are available has been blocked by LOCOG.
One of the big issues of the London Olympics so far has been the empty seats across many sports. The uproar that this caused led to organisers releasing more tickets through the official website.
However, there is no way of telling when tickets become available or for which sports.
Thousands of people have expressed the difficulty in getting these rereleased tickets.

Adam Naisbitt, 32, set up a free website - www.2012ticketalert.​com -  to help people find out when LOCOG released tickets, but it has since been blocked with no reason given by the organisers.
The alert system that sent a tweet to followers of the account @2012TicketAlert, became incredibly popular hitting almost 9,000 followers, and reaching over 150,000 people in total since Monday morning.

On Thursday night alerts suddenly stopped and since then there has been uproar amongst followers relying on the free service to get tickets.
Nearly 3,000 tweets have been sent overnight criticising LOCOG for banning the site.
Naisbitt, who owns a technology company in Milton Keynes, initially only set up the website to alert his fiancée when gymnastics tickets became available, but soon realised the system could benefit thousands of people doing the same.
"The bad thing is that I'm actually in the doghouse now, as my fiancée didn't get the gymnastics tickets, and with the site becoming so popular she has even less chance now. And now we're blocked she has to sit there refreshing her screen all day!", he told MSN Sport.

Adam believes that the official website not been built in a sufficient way to cope with vast traffic, "Their website is really, really bad. It's the Olympics of 2012 and the website has been coded like it's 1995."
"We were frustrated like thousands of other people. It took us just eight hours to build and with no benefit to us. We just wanted to help people get tickets."


 "It gained traction very very quickly and we've just been blown away by it."
LOCOG have not explained to Adam why his site has been blocked.

Are you sure you want to delete this comment?