Team GB's greatest ever Olympians
Bradley Wiggins has become Britain's most successful Olympian, but who are the others?
As Team GB get their hands on their first gold medals of the London 2012 Games, we take a look at Britain's most celebrated Olympic medalists.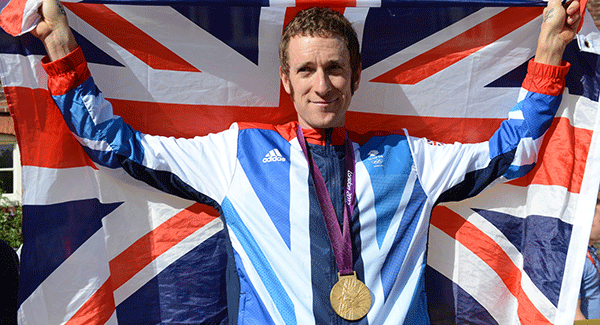 Bradley Wiggins (cycling - road) 7 medals
Britain's first Tour de France winner today claimed his title as Team GB's most successful Olympic athlete ever, after winning gold in the time trial. The 32-year-old also marks his place in the history books by becoming the first man ever to win Olympic gold and the Tour de France in the same year.
Sir Steve Redgrave (rowing) 6 medals
With an Olympic career spanning from 1984 to 2000, Redgrave accumulated five gold medals in five successive Games. His sixth medal, a bronze, came in 1988 in the coxed pair with Andy Holmes and Patrick Sweeney. Despite having said he would never been seen in a boat again after Atlanta, he continued to Sydney in 2000, where he became Team GB's most successful Olympian - until today.
Chris Hoy (cycling - track) 5 medals
Hoy will be hoping to add to his medal collection at the London Olympics, as he competes in the sprint, keirin and team sprint in the velodrome. Beijing was his most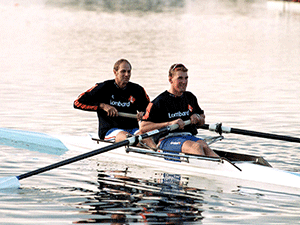 successful Games to date, where he won gold in all three of his events.
Sir Matthew Pinsent (rowing) 4 medals
Partnered by Redgrave to three of his medals, Pinsent claimed his four golds over four consecutive Olympic Games between 1992 and 2004. His most legendary Olympic race was his last, in which he led Team GB's coxless four to victory over Canada by eight one hundredths of a second.
Paulo Radmilovic (water polo and swimming) 4 medals
The late Radmilovic held the honour of being Britain's greatest Olympian for 80 years, eventually being demoted by Redgrave in 2000. The Welshman competed in five Olympic Games, starting with London in 1908 where the British water polo team won gold. At the same Games he was also a last minute addition to the gold-medal-winning 4x200m relay swimming team. His two further golds came in water polo in 1912 and 1920.