What to expect from the Olympic closing ceremony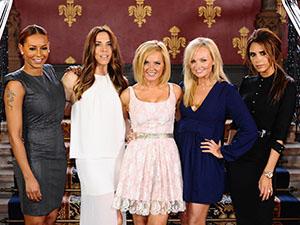 It's been a closely guarded secret for years, but details of the Olympic closing ceremony have finally started to emerge.
Kim Gavin, Artistic director of the ceremony has described it as the "best after-show party there has ever been," revealing that "it is about British creativity in the arts. There is a hell of a lot of talent and music and a hell of a lot of show in the show."
The two hour and 45-minute party is said to begin with Elgar at 9pm and will involve more than 4,100 performers, including 3,500 adult volunteers and 380 schoolchildren from the six east London host boroughs.
Rumour has it that the ceremony will begin with performers unwrapping London landmarks which are covered in newspaper.  
There is later said to be a routine based on London's daily rush hour, with cars, scooters and bicycles hurrying around the main stage while lollipop ladies direct traffic and road workers drill the pavements.
Accompanied by a rendition of the national anthem it is then thought that performers will strip off their costumes to remain union jack bodysuits.
The ceremony is then looking to be a bonanza of British musical and comedic talent. Here's what could be coming up in the show:
Music
The names batted about for the ceremony are numerous. Roger Daltrey has hinted his involvement along with Annie Lennox, Pet Shop Boys, Madness and Brian May.
Pictures of the Spice Girls rehearsing have fuelled excitement that they will be reuniting for a performance , while Muse, Kaiser Chiefs, One Direction and Tinie Tempah have also been mentioned.
George Michael, Kate Bush, Jessie J and Ed Sheeran have also been rumoured to appear.
If just half of this lot are there on the night it's sure to be an unforgettable show.
Pop Culture
Comedy is also set to be a major feature. Derek and Rodney Trotter are set to appear dressed as Batman and Robin in the Robin reliant before it is blown up.
Eric Idle is also said to be making an appearance singing the Monty Python classic 'Always look on the bright side of life'.
After the Sex Pistols declined an invitation to perform comedian Russell Brand is expected to perform a comedy version of their song 'Pretty Vacant' with a punked up Dawn French and Jennifer Saunders.
British supermodels are said to be adding glamour to the show with top names including Kate Moss and Naomi Campbell rumoured to being uniting to appear.
Handover
The closing ceremony will end with the symbolic handover from London 2012 to Rio 2016 along with the extinguishing of the Olympic flame to signal the end of the games.
Team GB
Ben Ainslie has been announced as the flag bearer of the ceremony who will lead Team GB.
Athletes are expected to walk through the audience to the centre of the stadium where they will stand proud after an incredibly successful Olympic Games.
Are you sure you want to delete this comment?