London 2012 Day 4: what to watch
Team GB highlights on Day 4 of the Games.
We bring you Team GB's results from another action-packed day.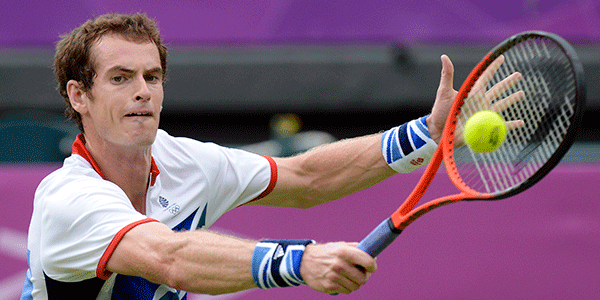 Results from the day:
Volleyball
Team GB's men's volleyball team took on Australia at Earls Court losing 3-0 in the preliminary round.
Football
Britain's women's football team beat the Brazilian team 1-0. Stephanie Houghton scored the only goal of the match in just the second minute.
Swimming
The morning's saw Ellen Gandy miss out on a place in the semi-final of 100m butterfly, but Jemma Lowe looks like a medal hope after she qualified third-fastest. Adam Brown failed in his bid to qualify from his heat in the men's 100m freestyle.
In the evening Caitlin Mcclatchey finished seventh in the women's 200m freestyle final. In the women's 200m butterfly semi-final, Britain's Jemma Lowe qualified eighth for the final. Olympic champion Michael Phelps lost out on gold in the 200m butterfly final. In a tight finish South Africa's Chad le Clos came in first. Both British swimmers, Michael Jamieson and Andrew Willis performed well in the men's 200m breaststroke semi-final both qualifying for wednesday's final. Hannah Miley finished seventh in the 200m individual medley final.
Team GB's men's 4x200m freestyle relay team came in sixth in the final which saw Michael Phelps take his record-breaking 19th Olympic medal.
Water Polo
Great Britain's team were defeated in the men's water polo, losing 21-7 to Serbia.
Gymnastics
Event favourites, Team US took the gold in the women's artistic gymnastics team final. The British team finished in an impressive sixth place, with great performances from Beth Tweddle, Imogen Cairns, Jenifer Pinches and Rebecca Tunney.
Beach volleyball
After a spectacular victory over Canada Britain's Zara Dampney and Shauna Mullin saw a disappointing defeat of 2-0 to Italian duo Greta Cicolari and Marta Menegatti.
Basketball
In Basketball the men's team were defeated in the preliminary round by Brazil 62-67.
Hockey
Team GB beat Korea 5-3 in the preliminary round of women's hockey.
Handball
Britain's handball team were defeated by Sweden 19-41 in the men's handball preliminaries.
Sailing
After the sixth race, Britain's three-time gold medalist Ben Ainslie is in second place in the men's finn event. That leaves him trailing 10 points behind Denmark's Jonas Hogh-Christensen.  
Equestrian
William Fox-Pitt, Kristina Cook, Mary King, Nicola Wilson and Zara Phillips all helped secure Team GB secure a silver medal in the team Equestrian event. Kristina Cook, Mary King and Zara Phillips all took part in the individual jumping final and despite having the chance to secure a medal they all finished outside the top three.
Tennis
Andy Murray made easy work of Finland's Jarko Nieminen, going into the next round after winning in two sets. Britain's Laura Robson however was knocked out of the women's singles by Russia's Maria Sharapova.
Archery
Naomi Folkard beat Russia's Kristina Timofeeva in their round of 32 clash on Tuesday morning, but unfortunately lost to Mariana Avitia from Mexico in the next match. Alison Williamson also lost her match on Tuesday morning.
Diving
Sarah Barrow and Tonia Couch competed in the women's synchronised 10m platform. Despite being in good form after winning the European Championships in May, they came in fifth.
Rowing
The women's eight qualified for the Olympic final after finishing fourth in the rowing repechage at Eton Dorney. Bill Lucas and Sam Townsend are into the final of men's double sculls, which takes place on Thursday. The men's lightweight four put in an impressive performance to qualify fastest for their final, which is also on Thursday.
Judo
Gemma Howell lost to Gevrise Emane from France in the women's 63kg category after she was disqualified. Euan Burton lost to Canadian Antoine Valois-Fortier, who had surprisingly knocked out Elnur Mammadli of Azerbaijan in the previous round.
Weightlifting
Team GB's Gareth Evans has finished eighth in Group B of the men's 69kg class with a best clean and jerk lift of 158kg, giving him a total of 288kgs.
Canoe salom
Team GB's David Florence is the world number one in the C1 class but he failed to qualify for the final after a poor run in the semis.
Fencing
Richard Kruse, who made it to the quarter finals in Beijing, lost his bout to Russia's Artur Akhmatkhuzin and James Andrew Davies lost to Peter Joppich of Germany.

Enjoyed a good day at Wimbledon  watching Laura, who played brilliantly.  Commiserations to Elena, but it is great to see some good lady tennis players at last.  Good luck to Laura, Heather and of course Andy today.
The organisation at Wimbledon was brilliant so well done to all the support staff.  Saw Kim Clisters live, probably for last time and Federer in the doubles where the Japanese team played so well it was a shame there had to be a loser.
More focus on our ladies tennins player today they deserve it.
Are you sure you want to delete this comment?