Peter Wilson wins shooting gold
Peter Wilson has won gold in the double trap.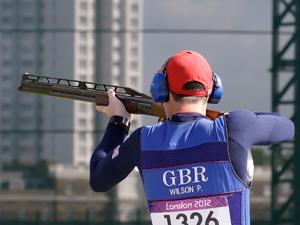 Trained by a Saudi prince, the son of a Dorset farmer, lead for most of the contest hitting 188 out of his 200 targets.
Despite missing twice with his 12-bore shotgun in the closing stages he held off challenges from Sweden's Hakan Dahlby and Russian Vasily Mosin.
It is Britain's first shooting medal for 12 years.
Wilson, the world number two, was the youngest shooting in the final aged 25. He took up competitive shooting in 1006 after a shoulder injury suffered during snowboarding put and end to his squash and cricket ambitions.
Are you sure you want to delete this comment?