Mo Farah does the double
Mo Farah has won the 5,000m to claim his second gold medal of the London Olympics.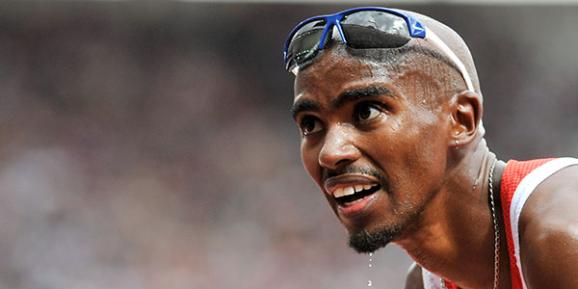 The last lap of the race saw him break away from the pack in spectacular style and none of the other athletes ever looked like a real threat. Straight after crossing the line, Farah dropped to the floor and started doing sit-ups as if he'd just walked once around the track.
This win accompanies the gold medal he won in the 10,000m earlier this week, putting him in a elite group with five other athletes who've won both the 10,000m and 5,000m finals at the same Olympics.
"It's just unbelievable. I had a lot of confidence coming into the race, I knew I just had to hold onto it," said a beaming Farah. "It all worked out well. It's amazing, two gold medals, who would have thought that? I just want to thank everyone that's supported me."
Are you sure you want to delete this comment?