Bolt and Farah: legends together
Champions team up on podium
Two Olympic legends came together at London 2012as Usain Bolt broke another world record in the 4x100m relay and Mo Farah made history by winning the 5,000m.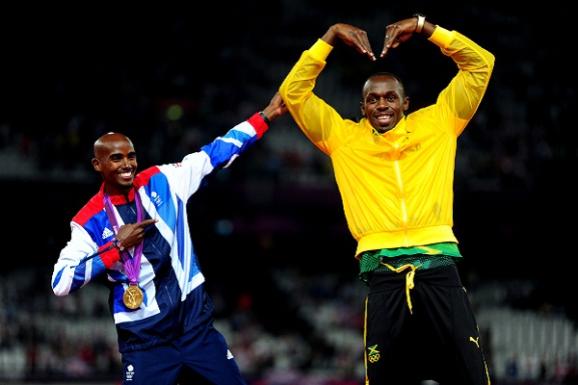 Mo Farah and Usain Bolt were united on their podiums, celebrating exceptional evenings at the end of unforgettable Games for both.  While Bolt has been credited with singlehandedly reviving athletics, Farah's latest achievements mean that he is has progessed from British hero to global icon.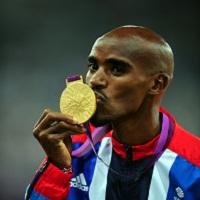 Bolt has been the poster boy for sprinting since he burst onto the scene and past the fastest men in the world in 2008, but at London 2012 he has an athlete at the other end of the distance spectrum with whom to share the limelight. And for once the extrovert Jamaican was happy to do just that.
Farah collected his first gold medal of the games last Saturday when he sprinted clear of the field in the final of the 10,000m – a victory that could not even be overshadowed by the incredible achievements of Jessica Ennis and Greg Rutherford.  One week later and Farah was top of the podium once again, having wound up the pace of his 5,000m for the final two laps to leave his rivals trailing and fighting for the minor medals.
Bolt was in final action for the first time on Sunday, recording the second fastest time in 100m history as he stormed through his field to defeat training partner Yohan Blake and Americans Gatlin, Gay and Bailey.  He was in medal-winning action again on Thursday, showing previously unforeseen speed endurance to run away from Blake to complete his own double in the 200m.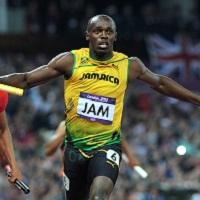 Bolt has now made it a second hat-trick of Olympic golds as he anchored the Jamaican relay team to a sparkling new world record, running away from American Ryan Bailey down the home stretch.
The pair may stand at opposite ends of the track events in terms of distance but are equally peerless in their own disciplines and have inspired spectators around the world with their heroics at these Games. 
Both have overcome the odds to make it to the very pinnacle of their events and their commitment both to personal excellence and the promotion of the sport that has given so much to them has meant that they are these multi-medaled athletes are the twin stars of London 2012.
Are you sure you want to delete this comment?