Olympic doubles badminton descends into farce
Rob Jones reports from Wembley Arena
The Olympic women's doubles badminton at Wembley Arena degenerated into disgrace as teams appeared to deliberately throw away points.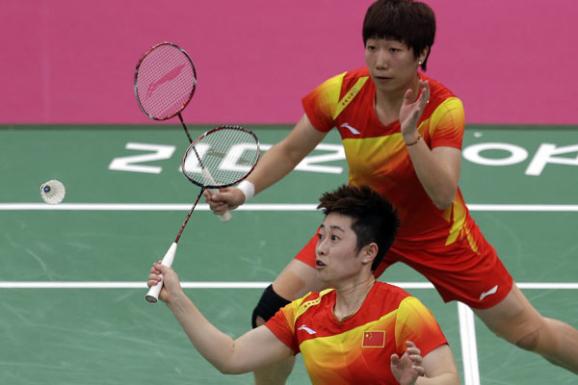 Yu Yang and Wang Xiaoli of China, ranked No 1, and Jung Kyung-eun and Kim Ha-na of South Korea, seeded 8, put on a display that would have disappointed a primary school PE teacher.
At one stage 21 points passed without a single rally over three shots. Not content with being unable to keep points going, the players then descended another notch. Eight serves went out or into the net, leaving a frustrated crowd booing and crying "Off, off, off".
The officials intervened but the standard didn't improve.
Both pairs had already qualified for the knockout stages and the losers in the match would avoid playing China's highly-rated second pair until the final of the competition.
For the record, Korea 'won' 2-0.
"Actually these opponents really were strong. This is the first time we've played them and tomorrow it's the knockout rounds, so we've already qualified and we wanted to have more energy for the knockout rounds," Yu told Reuters.
"Really, it's not necessary to go out hard again when the knockout rounds are tomorrow."
It was a game made for empty seats, but unfortunately the Arena seemed to be the only venue where the corporates bothered to turn up.
They'll be regretting that now.
Are you sure you want to delete this comment?