Britain beats 100-year gold medal record
A quick look at our medal tracker reveals that, thanks to this afternoon's efforts of the dressage team, Britain has now surpassed the number of golds it won in Beijing in 2008: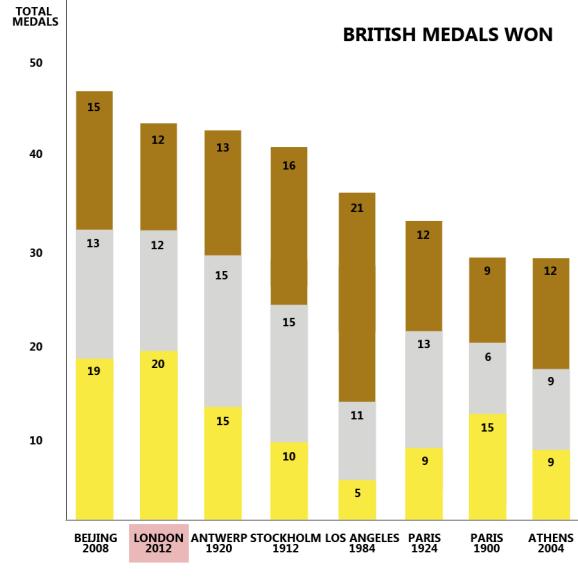 Britain has now won its greatest number of golds at an Olympic Games for over 100 years.
The all-time record is 56 golds, won - aptly enough - at the London Olympic Games of 1908.
Britain also needs just four more medals of any colour to exceed the total it won in Beijing. This is perhaps a more realistic target than 56 golds!
Are you sure you want to delete this comment?