Nicola Adams boxes her way to gold
The first ever gold medal in Olympic women's boxing has been won by Team GB's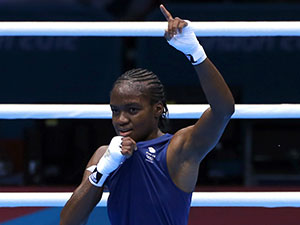 Nicola Adams in the fly category.
A fantastic fight from the 29-year-old saw her dominate the ring, beating China's Cancan Ren 16-7, and at one point knocking her opponent to the floor.
This is a historic medal to win, as this is the first time that women's boxing has ever been included in the Olympics.
Are you sure you want to delete this comment?